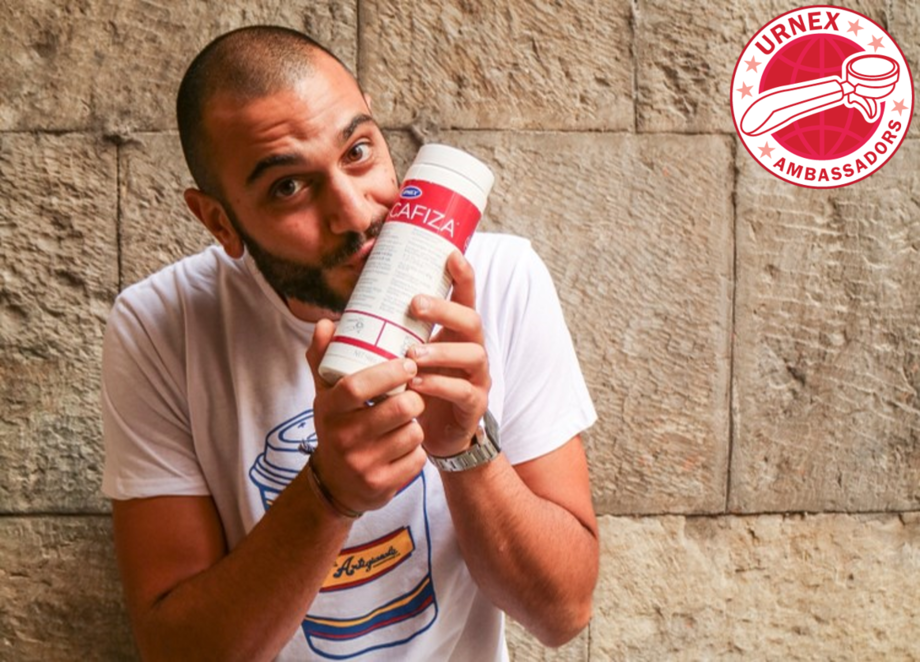 Urnex is thrilled to announce this year's team of coffee professionals participating in its Ambassador Program. In its fourth year, the Urnex Ambassador Program supports individuals who share a history of competing at the highest levels of international coffee contests.

"Urnex is a longtime supporter of coffee competitions around the world and recognizes the hard work, perseverance, skill and passion embodied by the coffee professionals who participate and excel in these events," said Isaac Cohen, Vice President of Marketing at Urnex. "We're proud to work with the individuals in the Ambassador Program who are role models within the international specialty coffee community and are committed to pushing the industry forward."

As part of their participation, the Ambassadors will collaborate with Urnex and its global distributors to train and educate coffee professionals and enthusiasts on the importance of equipment cleaning and maintenance. Urnex also utilizes its digital platforms, including its blog and Instagram account, to share the insights and expertise of its Ambassadors with a broad audience.

The following individuals are participating in this year's Urnex Ambassador program:

Maciej is the 2017 Polish Brewer's Cup Champion and a trainer and educator at Coffeedesk, the Polish coffee website, wholesale and retail outlet. In addition to his coffee expertise, Maciej also holds a master's degree in law, which he earned while working as a barista in Wroclaw, Poland.

Alejandro is the head barista trainer at Café Etrusca, the leading Mexican coffee shop equipment and supply retailer, distributor and roaster. He won the Mexico Barista Championship in 2012 as well as the Mexican Brewer's Cup Championship in 2014.

Merijn Gijsbers, The Netherlands

Merijn is a freelance barista, consultant and authorized SCA trainer – as well as the 2017 Barista Champion of the Netherlands. Merijn is also the owner of Het Koffiegenootschap ('The Coffee Company'), a specialty coffee consultancy and barista training center.

Francesco is the head barista at Ditta Artigianale, an Italian roastery and café, as well as the 2017 Barista Champion of Italy.

Cole is the 2018 US Barista Champion, a title he has competed for since 2011. He has held numerous roles within the US specialty coffee industry over the past 15 years.

A 4-time Barista Champion of Canada and 3-time World Barista Champion finalist, Ben is the owner of Monogram Coffee in Calgary, Canada.

Agnieszka is the 2018 World Barista Champion, the first female and first Polish competitor to earn that distinction. She had previously won the Polish Barista Championship in 2015 and 2016 and is a 4-time Polish Latte Art Champion.

In addition to being a 2-time Barista Champion of Switzerland and WBC finalist – Mathieu finished 3rd this year – he owns and manages MAME Coffee Shop in Zurich with his partner and current Swiss Brewer's Cup Champion, Emi Fukahori.

A civil engineer by training, Winston is a freelance barista, trainer and consultant. He has represented South Africa in the past two years at WBC and is also the 2016 South African Aeropress Champion.

A 3-time Barista Champion of the Netherlands, Lex finished in 2nd place this year at WBC in front of his hometown supporters in Amsterdam. In 2016, Lex co-founded Friedhats Coffee, a micro-roastery, and is set to open Friedhats' first café in the coming weeks.

Jeremy is one of the most widely respected and influential members of the growing specialty coffee community in China. He has twice been crowned Barista Champion of China (in 2014 and 2016) and owns UniUni Coffee and M2M roasters in Nanjing.