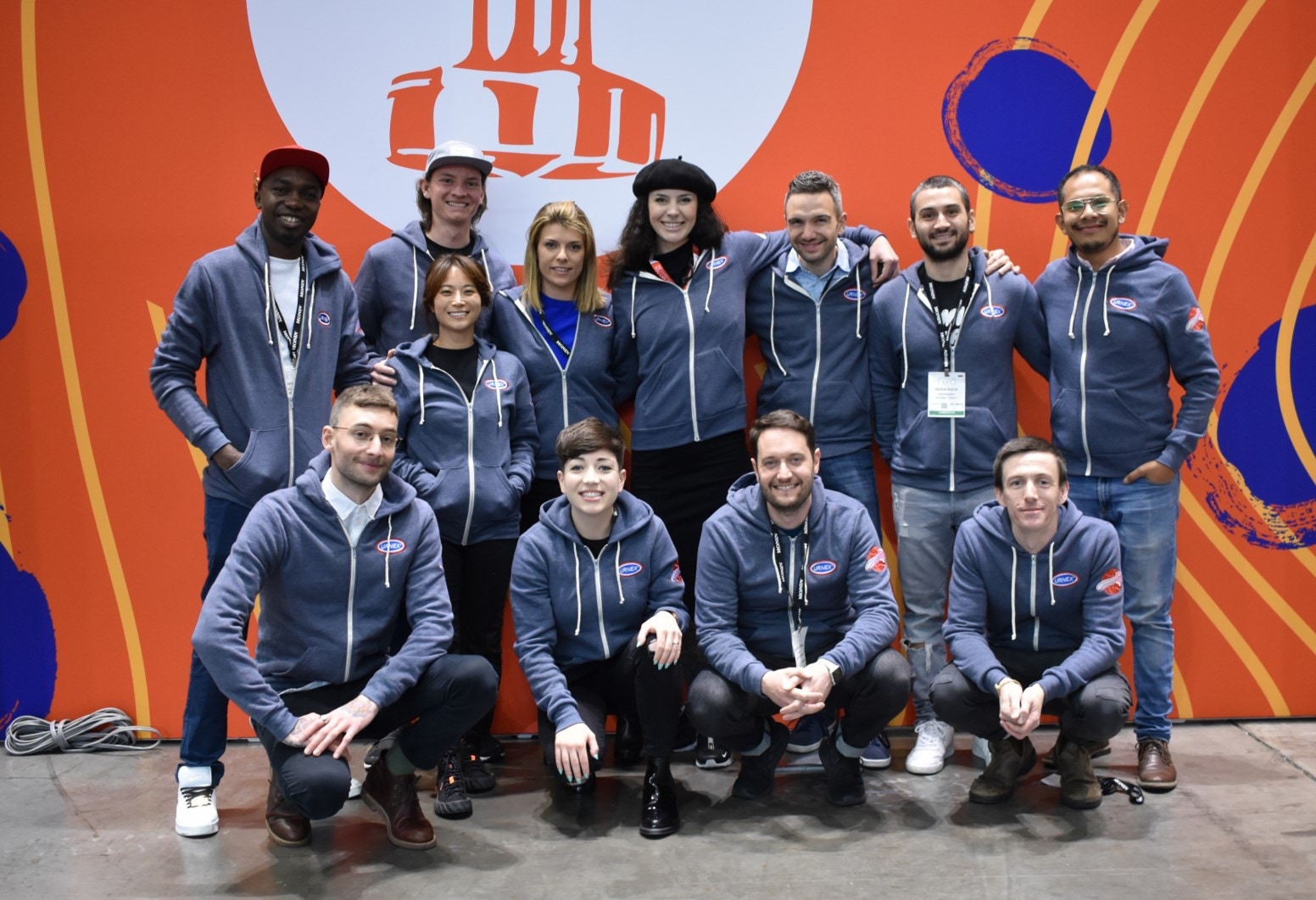 Urnex has announced its team of coffee professionals taking part in the 2019 Urnex Ambassador Program. The 13 individuals in the program have displayed the utmost dedication, skill and passion in their pursuit of excellence in their craft and on the coffee competition stage.

Now in its fifth year, the Urnex Ambassador Program aims to improve the quality of coffee around the world by educating coffee professionals on the importance of clean coffee and espresso equipment, as well as to foster relationships between the Ambassadors and create a meaningful community of coffee professionals. Urnex collaborates with each of the Ambassadors on activities throughout the year to promote this goal, including through cleaning demonstrations at coffee events and online, partnering the Ambassadors with coffee equipment distributors in their home countries, and evaluating and advising on Urnex's latest innovations in equipment cleaning.

"I'm very proud to be an Urnex Ambassador," said Mathieu Theis, two-time World Barista Championship Finalist and three-time Urnex Ambassador. "Urnex has supported me since 2016. For me as a barista, it's been great support. Of course, Urnex is famous for cleaning products. I use them every day in my shop to clean the portafilters or the kettles. However, what I really appreciate about Urnex is that they also support people. I really feel part of an amazing community."

Here are the individuals participating in the 2019 Urnex Ambassador Program:

With a captivating and innovative performance at this year's WBC, Jooyeon was crowned the 2019 World Barista Champion. She has been working in coffee for 13 years, all with Momos Coffee in Busan.

Mathieu is a three-time Barista Champion of Switzerland and two-time World Barista Championship finalist. He is a co-owner of MAME Coffee Shop in Zurich along with his partner in business and life, Emi Fukahori, the 2018 World Brewers Cup Champion.

Sam is the 2019 Barista Champion of the United States and has trained with former U.S. Barista Champions Laila Ghambari (2014) and Kyle Ramage (2017). Sam is a coffee educator at Dillanos Coffee Roasters near Seattle, WA.

Wojtek has previously competed under the Polish flag in Barista and Brewers Cup competitions, but represented Germany in this year's WBC, where he was a finalist. Wojtek is the Head Roaster at the renowned Five Elephant Coffee Roastery in Berlin.

A resident of Switzerland, a competitor representing Sweden, and originally from Australia, Matt is a true global citizen. He has advanced to the semi-finals of the WBC in each of the past two years, and he works as a barista at MAME in Zurich with Mathieu Theis.

The youngest member of the Ambassador Program, Goda won her very first coffee competition, the 2019 Barista Championship of Lithuania. To prepare for this year's WBC, she worked closely with members of Florence-based Ditta Artigianale, Italian Barista Champions Francesco Sanapo and Francesco Masciullo.

An experienced bartender, Hillary only began his coffee career in October of 2018, and won his first coffee competition, the Barista Championship of Kenya, just one month later. Hillary is also a trained aircraft engineer studying to become a pilot.

Nisan is a three-time Barista Champion of Turkey and three-time Urnex Ambassador. He owns and operates a coffee training center in Istanbul where he hosts workshops for coffee professionals to become SCA certified.

A multi-talented coffee competitor, Nicole is the 2018 Barista Champion of Germany and the 2019 Coffee in Good Spirits Champion of Germany. Nicole is a head barista, roaster and trainer at Röststätte in Berlin, and she is the founder of the Female Barista Society.

Ben is a four-time Barista Champion of Canada, a three-time World Barista Championship finalist and a coffee competition coach. Ben is a co-owner of Monogram Coffee in Calgary, and has been an Urnex Ambassador every year since the program was created in 2015.

Alejandro is a national Barista Champion, Brewers Cup Champion, and most recently, a barista competition coach. He is the Head Barista Trainer for Café Etrusca, Mexico's leading coffee shop equipment and supply retailer, distributor and roaster.

A French expat living in Australia, Charlotte is a two-time Barista Champion of France and two-time WBC finalist. She currently works in Sydney as a green coffee buyer for Toby's Estate.

Merijn is the winner of the 2017 Dutch Barista Championship and the 2018 Dubai International Coffee Championship. He is a freelance barista, Authorized SCA Trainer, and the owner of Het Koffiegenootschap (The Coffee Society), a coffee consultancy and barista training center.