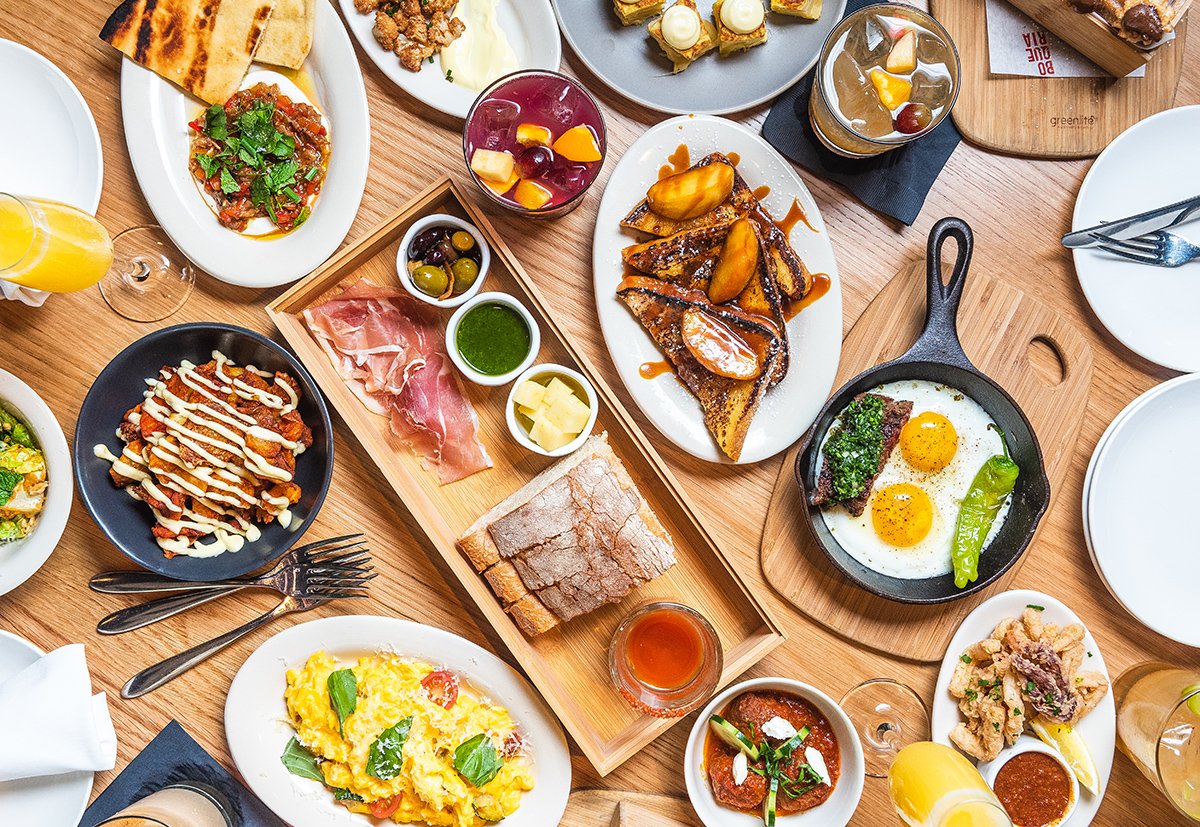 In our wonderful world of specialty coffee, we have a way to evaluate nearly every aspect of coffee. Judging the quality and taste of a coffee has become a pastime in itself in certain circles. Flavor, aroma, acidity, and body are all evaluated by Q Graders, coffee competition judges and home coffee enthusiasts excavating for notes of stone fruit, raspberry or bergamot tea in their everyday coffee.

But on this day, this author is making the claim that we have made a crucial error in our evaluation. We have been too narrow in our focus. We have missed the bigger picture. Because while coffee nerds love to scrutinize every sip of what's in the cup, we have forgotten what we do when we drink coffee. We eat.

We eat avocado toast. Or a freshly baked muffin. Or a gooey egg and cheese sandwich. Because sure, we need coffee. But we NEED food. To live. It's biology, look it up.

It is for this reason that we have conducted a thorough, scientific evaluation of the food that we choose to eat with coffee. Specifically, the food that the world's most accomplished baristas choose to eat with coffee. Because we all need to eat. And barista champions are people too.

In this analysis, we asked each of our Ambassadors their favorite foods to consume with their coffee.

Their answers rocked us to the core.
Does Coffee Pair Well with Food?
Before we dive into the data, we asked ourselves a simple question: why aren't there more coffee and food pairings? Other craft beverages have well-known culinary matches. A cabernet gets a juicy piece of steak. A sauvignon blanc goes with an array of seafood and vegetables. Beer has a monopoly on pub snacks.

Most people inherently know that coffee is drunk with breakfast food. But what kind of breakfast food? And with what kind of coffee? And can coffee mingle with food after the hour of noon? These were some of the burning, hard-hitting questions we had for our Ambassadors, including the 2020 Barista Champion of Canada, Jill Hoff.

"Coffee definitely pairs well with food!" Jill said. "There are so many different ways to enjoy coffee and so many different flavor profiles, you could definitely find a way to enjoy coffee at any meal."

Thank goodness. We were worried that we were doing it wrong all along.

Jill's favorite coffee-food combo comes courtesy of Monogram Coffee in Calgary, Canada, where she works as a trainer and educator. Her preferred pairing is Monogram's Hopped Cold Brew, which is typically a citrusy Ethiopian coffee infused with hops, drunk alongside a fresh salad. Yum.

Jill's pairing brings up an interesting concept: do only certain foods pair with coffee, and not others? In the wine world, there is a widely known rule of thumb for pairing red wine and white wine: reds are generally drunk with red meat, and whites go well with fish.

But according to Michalis Dimitrakopoulos, World Barista Championship Runner-Up and World Coffee in Good Spirits Champion, pairing food and coffee all depends on preference.

"My only suggestion is to try different varieties to see which is the best and pairs well with the flavors of your food," Michalis said. "Personally, I can't drink a coffee full of acids and floral notes with something full of chocolate. But we're all different!"

Amen, Michalis. If someone wants to eat a stack of chocolate chip pancakes with a fruity Gesha, more power to them. But maybe they should at least try the Gesha first.
Champions' Choice: Urnex Ambassadors' Favorite Foods with Coffee
Here it is folks. The moment we've all been losing sleep over. Knowing the favorite foods of your favorite barista champions!

We asked each of our Ambassadors to tell us the one food item they would choose to eat with coffee. Their choices ranged from fruity, to chocolatey, to bread-y. But all of them are mouthwater-y.

Without further ado, here are the food pic(k)s: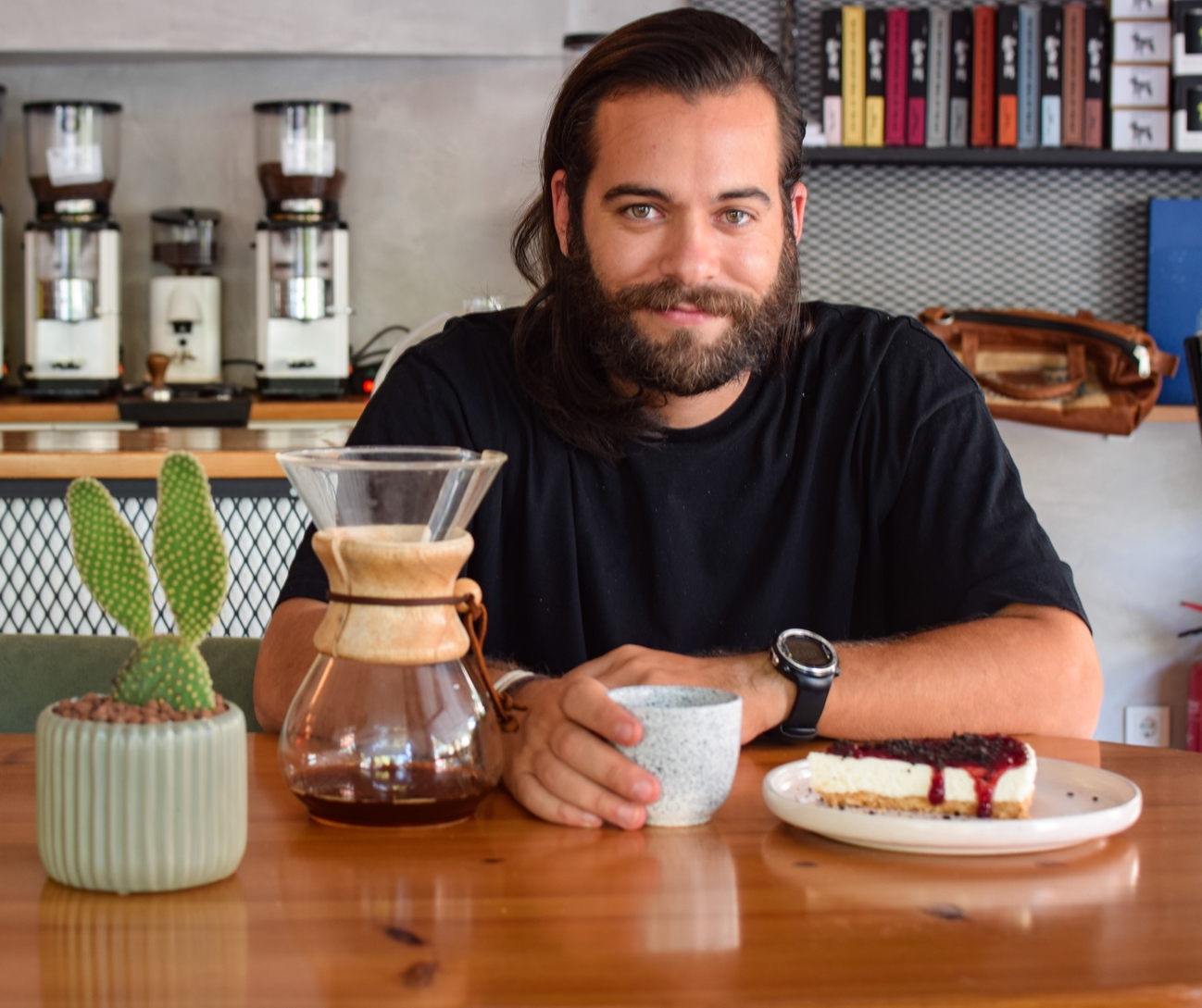 Food: cheesecake

"I'm a big fan of cheesecake with forest fruits marmalade on top. I love to combine a cup of filter coffee full of fruity notes with this. I love eating something sweet with my coffee."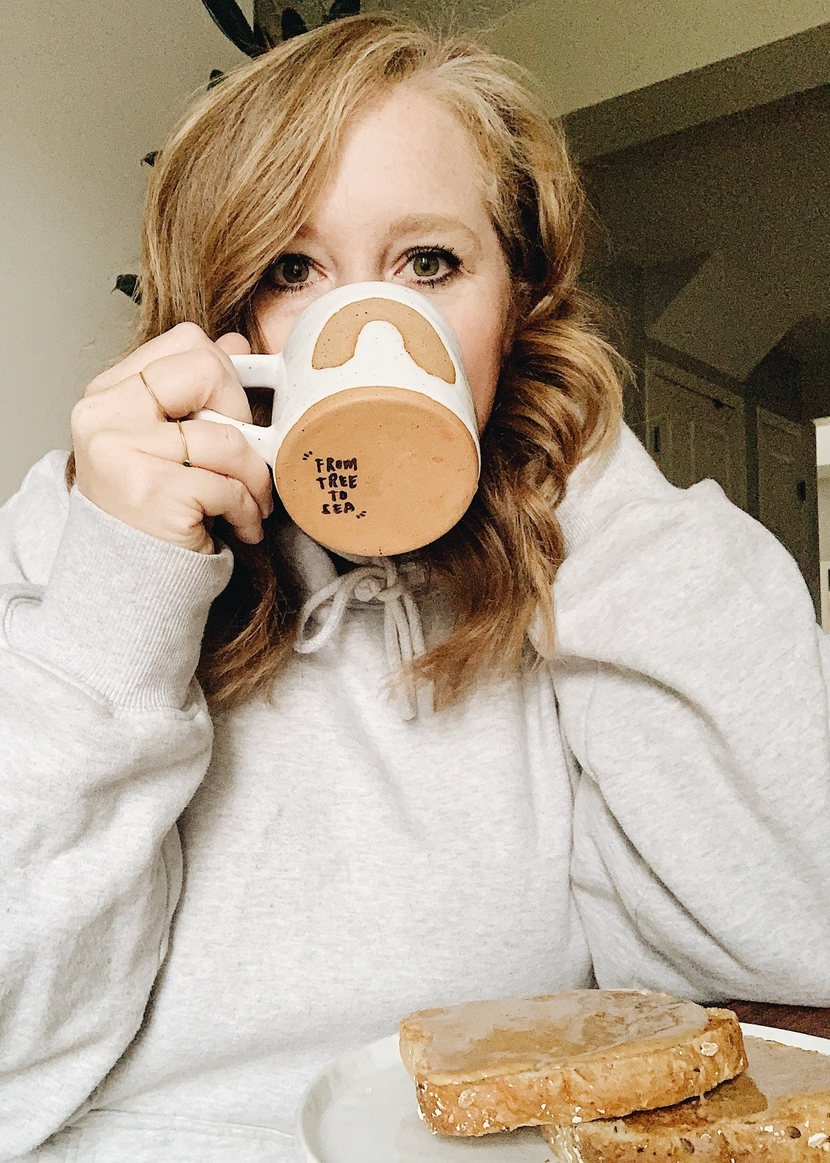 Food: toast and peanut butter

"I love pretty much anything with peanut butter, but specifically toast for breakfast with a hot cup of coffee. It's rich and delicious and coffee is the perfect pairing with it."
Food: pastries and chocolate

"I love the pairing that is created with chocolate and coffee desserts. I love to enjoy a smooth chocolate with passion fruit flavors with a natural coffee from the state of Veracruz in Mexico."
Food: fruit parfait

"On almost all my days off when I make breakfast at home, it's some sort of vegan yogurt, fresh fruit and granola. Normally topped with some chia seeds or honey or nuts. It's simple, tasty and takes about as long to prepare as my coffee to brew!"
Food: bread

"I love drinking coffee with some plain bread. Sometimes sourdough, but in this case, it was Pao De Queijo."
Food: flourless chocolate cupcake

"My favorite food to eat alongside coffee is chocolate! Everything made out of chocolate is my weakness. But in this case, I prefer flourless chocolate cupcakes. They are the best match with my coffee."
Food: croissant

"It's very basic, but one of my first memories of drinking coffee was having it with a fresh croissant. And it's still number one on my list of food when having coffee."
Food: muffin

"My all-time favorite food is a muffin! Here's a strawberry balsamic muffin that we carry at Onyx that is out of this world!"
We have gleaned some important insights and subsequent dietary recommendations based on the responses from this study.

First, our Ambassadors must be gearing up for a marathon, because there are quite a few carbohydrates on this list: breads, muffins, croissants. We like a carb as much as the next cleaning products company, but we recommend an infusion of protein into these breakfasts. It is essential to consume the building blocks of body tissue and an efficient fuel source to start the day.

Second, our Ambassadors collectively have quite a sweet tooth: pastries, cakes, chocolate. Didn't your parents teach you to finish your meals before you eat sweets? We are not convinced that cheesecake counts as breakfast (looking at you, Michalis). We recommend that the Ambassadors in this category consider a more balanced breakfast moving forward. Just like they recommend in the '90s cereal commercials.

Third, we were surprised that we didn't see more fruit in the survey results. And when fruit was present, it was only as a minor ingredient within the meal. How do you expect to get your full daily intake of vitamin C and antioxidants? We hypothesized that fruit would be a top category since it pairs nicely with a range of fruity coffees. We hypothesized wrong.

There was one particularly shocking revelation from this survey: not a single participant chose avocado toast. Frankly, we're disappointed that no one enjoys a perfectly toasted chunk of sourdough topped with a creamy, lightly salted mash of avocado (with a fried egg or smoked salmon as the kicker).

We can only hope that our Ambassadors take heed to our suggestions for their next breakfast.