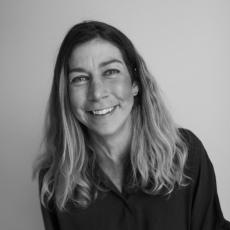 Try Andrea's Favorite
Urnex Product
What is your current occupation?
I'm the co-owner and head of operations at Onyx Coffee Lab!
List all the national competitions you have competed in.
United States Barista Championship:
2020 Champion
2019 2nd place
2018 5th place
2017 2nd place
2016 2nd place
2015 Semi finalist
How did you get into the coffee industry? When did you know you wanted to turn your passion for coffee into a career?
I started working in coffee when I graduated from high school as a part time job while I went to college. When I graduated I didn't know what i wanted to do next and started managing the shop I was working at. I quickly realized that I loved coffee and managing people. That's when I decided I wanted to make coffee a career.
How did you first decide to compete in a coffee competition?
My husband Jon saw competition and urged me to sign up. He knows I'm very competitive and we also both viewed it as a way to help promote our company.
Which element of your USBC performance this year was most exciting for you to present to the judges and audience?
Definitely the signature drink! I was so excited to serve it beneath the display box and flip the cards up to show a mirror that was part of the experience. I also was super pumped to do all of my espresso prep on the judges table. Really the whole presentation was overall my best possible performance to date and I was super excited to show it to my peers.
What do you think has been the biggest change in the U.S. coffee competition scene since you started competing in 2014?
I've seen a huge shift in both the coffees used and the thematic elements of presentations. The coffees have gone from a handful of high end coffees mixed with other great quality coffees to being almost exclusively very high end, exclusive, crazily processed coffees. I'd also say that thematic presentations have gone from being predominantly science and flavor based to being very socially and trade based.
Who in the coffee industry serves as an inspiration to you?
What a hard question to answer! So many people have influenced me. I'll give a small list:
Chelsea Walker-Watson: She's a kind, generous competitor and coffee professional that has encouraged me for years.
Nathanael May- Nathanael has a heart of gold. He genuinely wants others to do well in coffee and in life and has been a role model and inspiration to me.
Charlotte Malaval- I have admired her from afar for a long time. She has such an incredible skillset and a desire to see the coffee industry move forward.
Geoff Watts- Geoff was the first Specialty buyer that we were exposed to and we've always looked up to his practices and abilities in the green buying sector
What is the best coffee-related advice you have received?
This is not necessarily just coffee advice, but I think the advice to present things from your own point of view and to stick to what you know has been really formative for me. I know in terms of competition and just in business in general it's relatively easy to see that the person beside you is doing well and feel like perhaps you need to pivot. For me, just knowing that my POV is unique to myself and may look and feel different than someone else's but also valuable has been super helpful.
Do you have a set of guiding values or principles that has helped you grow Onyx into a successful coffee company?
Yes totally… so much to say here. We generally try to treat others the way we want to be treated, to ask questions about why things are done the way they are, and to give more than we are taking. We also try to create a community for our team to belong and feel connected, valuable, and supported. Our people are everything- they make up what we are as a collective.
The employees at Onyx have had a lot of success at U.S. coffee competitions, with several becoming finalists and champions in different competitions. Why has Onyx encouraged so many members of its staff to participate in competition?
We think competition is a great way to both hone and improve skillsets, engage in the community, and create passion in our staff. We also see that competition is a way that we can show our direct community what we are doing at Onyx- our sourcing, roasting, and innovation- and have greatly enjoyed being involved in this community.
Describe the importance of cleaning or clean equipment in making the best coffee beverages.
You can't have great coffee without having clean equipment. Anything left on/in the machine translates directly into your next cup, and keeping everything clean and tidy creates the opportunity to make great coffee.
What is the funniest/most memorable experience you have had at a café?
My most memorable cafe experience was years ago at the Slate location in Ballard in Seattle. We were served by Chelsea Walker Watson, and we were treated with such intentionality from beginning to end. She sat us in a specific seat, made great drink recommendations, and treated us with such kindness. It's made a lasting impact on both my approach to customer service and the way I build our training programs at Onyx.
What is your go-to beverage order at a café?
A batch brew or a pour over.
What is your favorite origin country, region or farm?
I love washed coffees from Ethiopia.
What is unique about coffee culture in Northwest Arkansas?
NWA is unique because we have such a large population of transplants from all over the US and the World. We have several major corporations here that bring in people and also our state University, and that creates a culture of people seeking coffee experiences and bringing coffee skillsets and desires to Arkansas.
Where do you see yourself in 5 years?
Hopefully I'll be working in coffee at Onyx 8). With the industry in such flux I'm grateful to have a place to work and to try to help coffee culture continue. I'm thinking about what I can do now and not necessarily about what the years ahead look like.