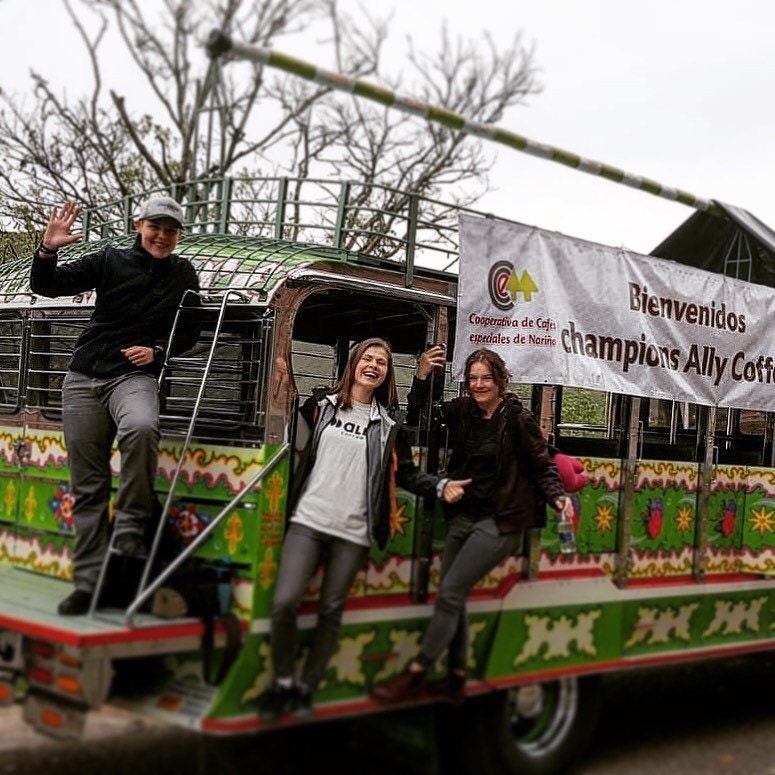 Traveling for work: it can be one of the more exciting elements of the modern employment experience. A simple daytrip for an offsite meeting or industry conference nearby can provide a necessary escape from the daily grind and a change of scenery.

Traveling for work in coffee, though, is on a totally different level. Professionals in the coffee industry can travel with coffee origin trips and visit coffee farms in some of the most exotic places in the world. They can discover countless specialty cafés and roasteries that emerge in urban metropolises or small towns. Or they can partake in enough coffee conferences, competitions and caucuses on every continent to fill an entire 12-month calendar.

With different facets of the coffee industry thriving on all parts of the planet, coffee professionals must increasingly channel their inner road warrior. And commuting for coffee doesn't come without its challenges. Packing logistics, café mapping, and time in transit are all areas that can be mastered with some experience, and a little insight from the experts.

We chatted with three world coffee travelers and Urnex Ambassadors - Agnieszka Rojewska of Poland, Ben Put of Canada and Merijn Gijsbers of the Netherlands - about their travel experience and must-know tips for any coffee trip.
Countries traveled over the past 12 months:
Merijn: Belgium, Denmark, England, Finland, France, Germany, Greece, Ireland, Italy, Korea, Luxemburg, Portugal, Russia, Spain, Sweden, Switzerland

Agnieszka: Colombia, China, Australia, Israel, Italy, Slovakia, Germany, United States, South Africa, Croatia, Belarus, Netherlands, UK, Switzerland, Romania

Ben: Panama, Russia, South Korea, Switzerland, Netherlands, Bolivia, and the United States
Favorite coffee destination:
Ben: Currently, Panama holds a special place in my heart. Ninety Plus Gesha Estates is the farm I have spent the most time on and it is where I have learned the most in recent years.
Merijn: I love coming to London. It's a city I visit several times a year and it feels like home. There are so many specialty coffee bars there. Most of them offer a fantastic breakfast too, which comes in handy since this is my favorite meal of the day!
Agnieszka: This is hard... on my travels most of the time I don't have a chance to see a lot of coffee places. So I must say my hometown of Poznań in Poland.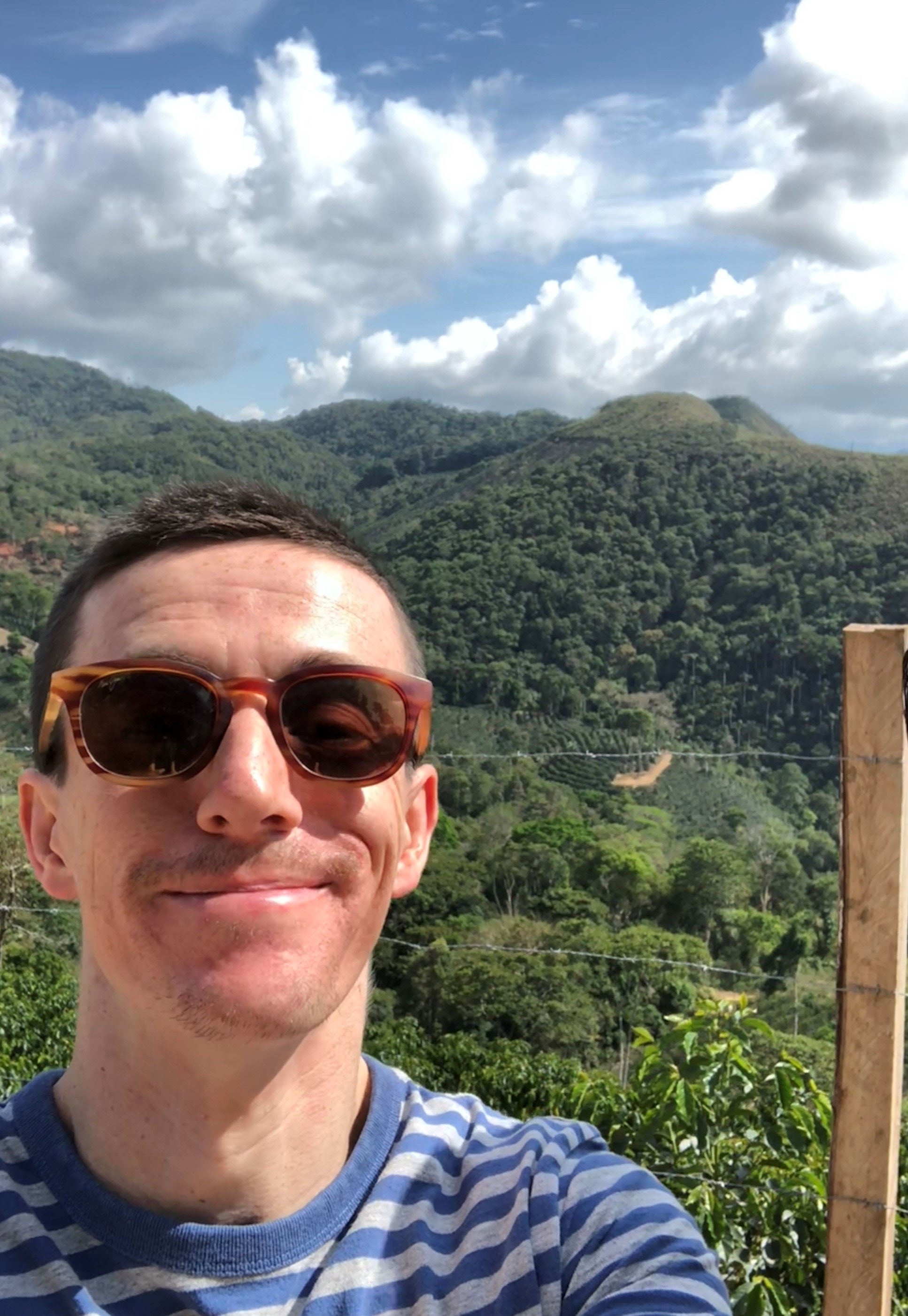 Best resource for identifying local specialty coffee shops:
Merijn: European Coffee Trip, with a double check on Sprudge. I mark them all in a dedicated city-list in the Google Maps-app. Then I ask the barista of the first shop I enter what their favorite places are to make a shortlist.
Ben: There is no substitute to knowing a barista from the area that can point you in the right direction. Otherwise, I defer to Sprudge quite often.
Aga: I mostly use internet resources like groups on Facebook or blogs.
List the coffee gear or equipment you travel with: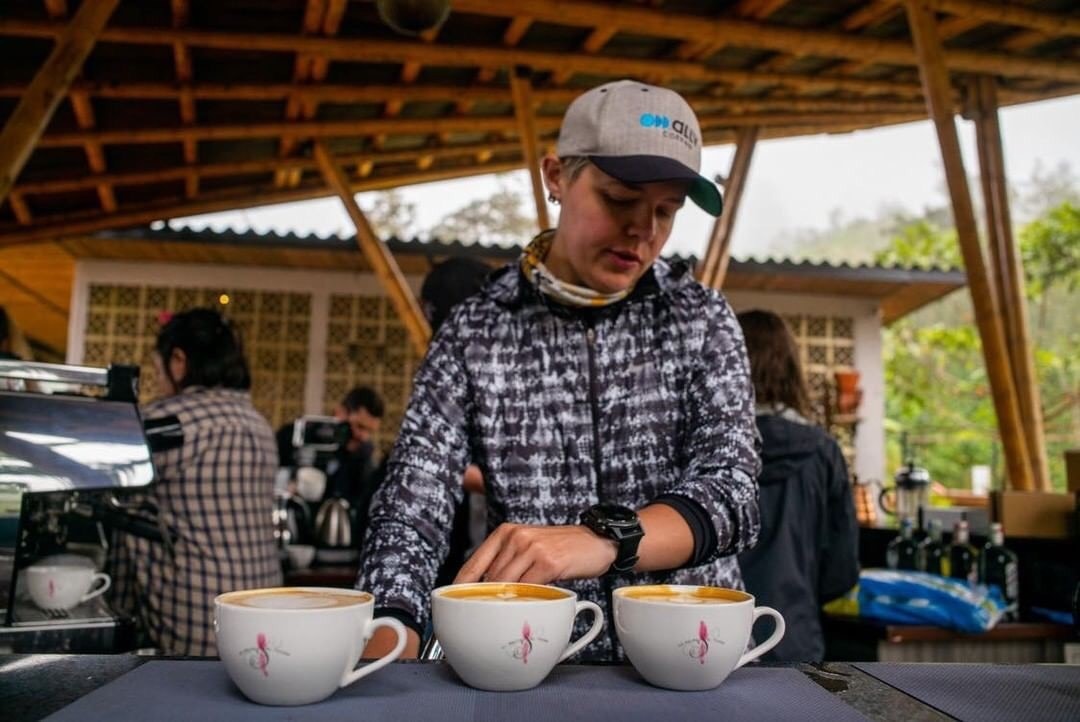 Merijn: I often supply the equipment on a job, so depending on the clients request I will bring espresso- and filter machines, and occasionally a brewbar. Sometimes a V60 or Kalita Wave for a nice 'crew-only' filter-coffee before the actual espresso-service starts.

If it's a consultancy- or 'barista-only' job, it depends on the available space in my luggage and the coffee I've got with me. Usually my Aeropress with a Porlex grinder or my Cafflano-set accompany me. I check the hotel-website in advance to see if there's an electrical kettle available; if not I bring that too. The same applies to leisure-trips.

But in a lot of cities there's a specialty coffee bar literally around the corner. On those trips I don't bother bringing gear, but just immerse myself in the local specialty coffee-scene instead.

Agnieszka: It is not very common for me to travel with coffee gear. Most of the time where I travel they already have good coffee and the right equipment to do it. I just take my milk pitcher in case of latte art throwdown.

Ben: I usually just travel with a hand grinder (Commandante or Porlex) and a scale. As long as your accommodations have hot water, you can make a cupping style brew.
I can fit _____ days of clothing in a carry-on bag:
Ben: 10-14 days is easy if you're good at hand washing!
Agnieszka: As many as I have to!
Merijn: I consider myself an expert when it comes to efficient packing. Folding-techniques, mix- and match outfits, quick access organizing... Name any packing-related skill, and I've studied it. Although I might have been smuggling on the maximum allowed weight, I believe my current record sits somewhere around two weeks.
Three items you can't travel without:
Agnieszka: Headphones, phone and wallet. That is enough to survive.

Ben: Travel tooth brush, headphones, and a good sleep mask.

Merijn: 1. My phone obviously. Like for every person on the road it's my mobile office: it contains all my travel details, I use it for navigating, look up restaurants, Google-translate, taking snapshots, listen to music, watch Netflix, make last minute changes to travel plans and a whole list of other things.

2. Foldable cup from Stojo and reusable travel cutlery-set from Monbento. Because of these space-saving solutions there's no more excuses for growing that pile of plastic rubbish during travels.

3. RAW Naturals Grease-Free Face Cream. Especially with the dry air in exhibition halls and airplanes, it keeps me looking fresh during a 'long day/short night'-schedule.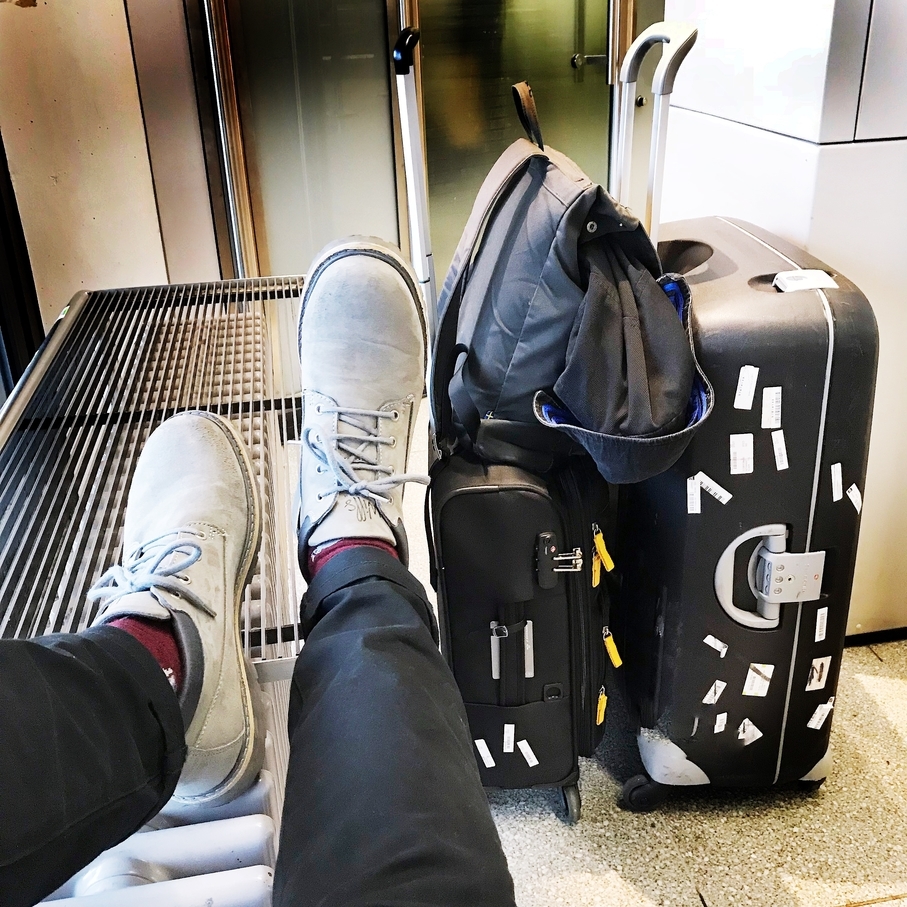 Do you collect souvenirs from your travels?
Merijn: Most of my trips don't include time for sightseeing. But if I get the chance, I buy one of those kitschy lasered crystals with one of the landmarks of that city. It started off as a joke, but the collection has become an important centerpiece in our office.
Ben: I used to do it more, but it started to pile up. Now I focus more on consumable things like local coffee or wine and spirits from whatever region I'm in.
Agnieszka: I haven't done that for a longer while, but since I rent a space for trainings and have a refrigerator there, I try to bring magnets from my travels.