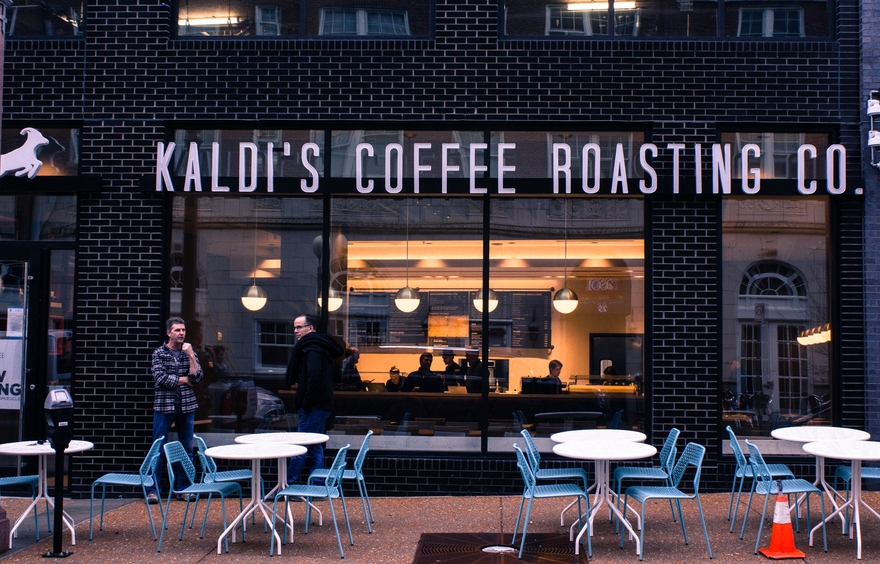 The coffee scene in St. Louis in the 1990s was not worth writing home about. Demand for a quality cup of coffee was low, and supply matched it – there were only about a dozen specialty coffee shops in the city with about 360,000 residents. Each of those shops likely bought their coffee from the single roastery in town, Chauvin Coffee. St. Louis didn't even have a Starbucks yet.

This was the situation in many cities across America during this time. The coffee industry was still dominated by second-wave shops, serving less-than-stellar coffee from rundown equipment. But in the mid-1990s, a handful of passionate upstart coffee brands took hold in different corners of the country: Stumptown in Portland, OR, Intelligentsia in Chicago and Counter Culture in Durham, NC.

And in St. Louis, along came Kaldi's Coffee.

In 1994, two local journalists named Suzanne Langlois and Howard Lerner forever changed the St. Louis coffee scene when they quit their respective newspaper jobs to start a small neighborhood coffee shop. Naming their café after the most widely known industry fable, about the discovery of coffee cherries by a goatherder and his flock, could have been the kiss of death for the two coffee novices. But as Langlois told St. Louis-area Clayton High School, the original mission of the company wasn't actually to serve the best coffee possible.

"We wanted to create a place for people," Langlois said. "It was much more about being a location for people to come and hang out, something for the community that wasn't a bar."
Growth of Kaldi's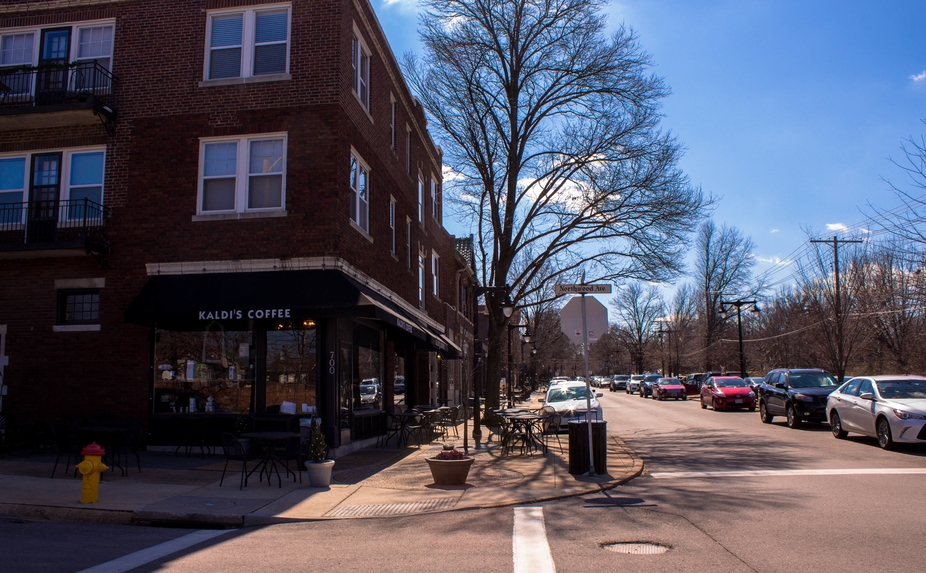 Kaldi's Coffee opened the doors to its first location in the DeMun neighborhood in St. Louis in 1994. About a year into business, the business set itself apart from other cafés when Langlois and Lerner began to roast their own coffee, and they did so in the café space itself. Attracting significant attention and business from wholesale customers, the company began to grow into a one-stop-shop for cafés and restaurants that wanted to serve their coffee.

In 2004, still mainly focused on the wholesale business, Langlois and Lerner met Josh and Tricia Ferguson. Neither of the Fergusons had a formal background in coffee – Josh was working for the Houlihan's restaurant company, and was an avid coffee drinker, and Tricia was working for a financial services company. But the couple was interested in running a coffee shop and loved the Kaldi's brand. So in 2005, they became partners with Langlois and Lerner, and less than two years later, bought the rest of Kaldi's Coffee to become its sole owners.

Since Josh and Tricia took the reins of Kaldi's, the company has experienced strong and steady growth. When they joined the Kaldi's business, it still operated a single shop. A year after they became involved, the business had expanded to four locations in the St. Louis area. Today, the company has 18 retail locations in St. Louis, Kansas City, Columbia and Atlanta.
Kaldi's Commitment to Quality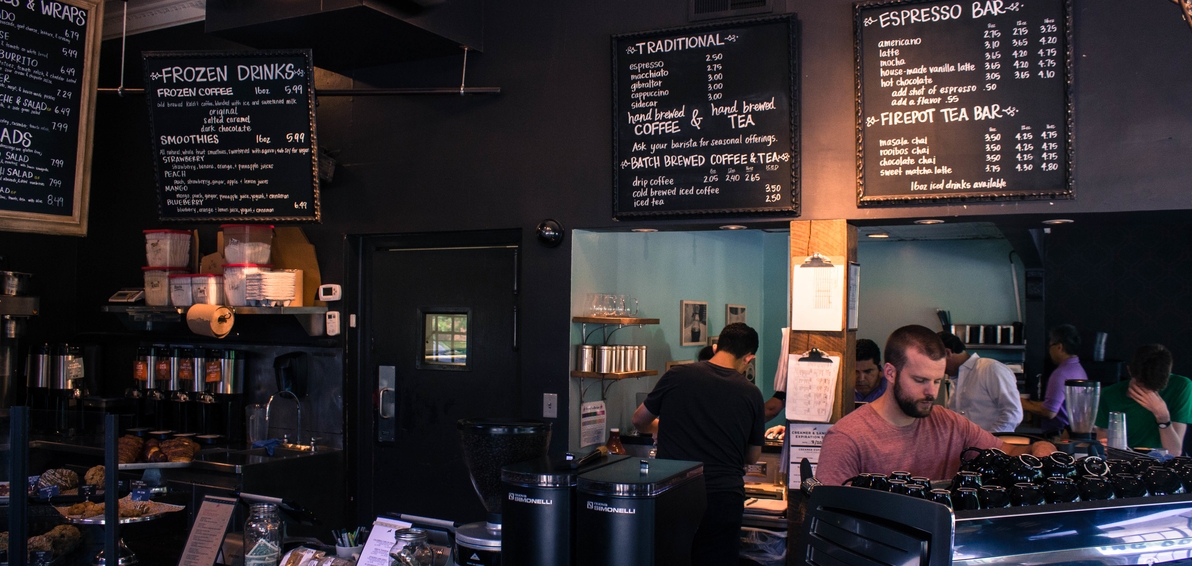 How does a local coffee chain become so beloved across an entire region? At Kaldi's, it's the enormous effort to producing a quality cup of coffee for its customers. The company has direct trade relationships with coffee farms around the world, and visits the farms at least two or three times per year to improve those relationships and the quality of coffee. Many of the farmers have been producing coffee for the company for many years, so they're familiar with Kaldi's standards and preferences. This all adds up to the fact that for the past three years, Kaldi's has been selected by Feast Magazine as the best coffee shop and coffee roaster in St. Louis and the greater Missouri region.

Kaldi's has also shown a strong commitment to supporting its employees in achieving the highest levels of their craft. The company has always encouraged its baristas to earn certifications from organizations like the Barista Guild of America, as well as to participate in barista competitions. This year, Kaldi's coffee trainer Matt Foster competed at the U.S. Brewers Cup Championships in Seattle. Kaldi's has also been a longtime sponsor of the Midwest Regional Barista Competition.

An important piece of Kaldi's commitment to quality is the attention to detail it pays to its coffee and espresso equipment. After carefully sourcing the coffee and ardently training its staff, the company understands that cleaning and maintaining the equipment is an integral part to serving the best products possible.

"Our ultimate goal is to provide quality products and quality coffee and quality tea," Ferguson said. "Cleaning is as important as anything we do to ensure the coffee tastes right. It's a very important part of what we do, and it's one of the key elements of serving a quality product."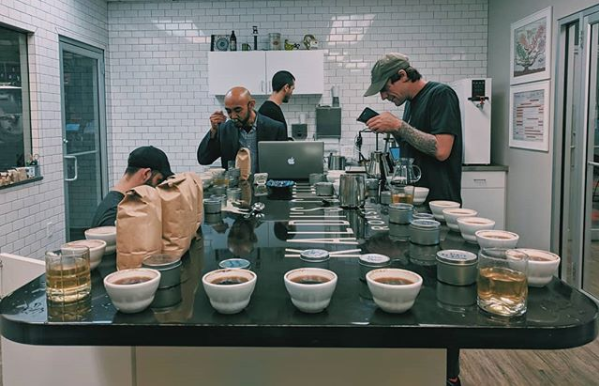 Kaldi's has created a system of training documents for each of its baristas to use when cleaning and maintaining the shop's coffee and espresso equipment. Included in the document are step-by-step instructions for the daily and weekly cleaning, as well as the specific Urnex product to address each individual piece of equipment. Espresso at Kaldi's is served on La Marzocco or Nuova Simonelli machines. To prevent coffee residue from building up in the machine, and to allow for balanced brewing extraction, the baristas will backflush each grouphead with one dose of Puro Espresso Machine Cleaning Powder every day, as well as soak the portafilter in a solution of Puro and hot water.

Kaldi's has invested in various models of grinders in its shops – the Nuova Simonelli Mythos, as well as Mahlkonig K30s and EK43s. To extend the life of these grinders, and to produce more precise and consistent grind sizes, the baristas will use Grindz Grinder Cleaning tablets which cleans the machine from the stale, oily residue from the previous batch of beans.

Kaldi's also takes great pride in its tea program. The company recently added the Firepot Nomadic Teas brand to its beverage offering, which includes a full line of loose leaf teas, iced teas and tea sachets. The company even opened its first tea bar in Nashville this past April. To ensure consistently fresh tasting tea in all its stores, Kaldi's baristas will use Tabz Tea Cleaner to remove tea stains from the brew basket and server. They'll also take apart the tea urn nozzle and soak in a solution of Tabz and hot water overnight.

Josh Ferguson views Urnex less as just a product manufacturer and more as a trusted advisor in all things coffee equipment. He said that he'll frequently tap into the expertise of Dan Janson, specialty coffee veteran and a sales director for Urnex. Josh said that with "so much knowledge and experience in our industry," Dan has helped Kaldi's adopt the proper cleaning solution to match each piece of equipment. Recently, as Kaldi's has expanded its cold brew program to serving both from draft systems and kegerators, Dan helped Josh optimize the flow of the program, and recommended 1-2-Cold Brew to ensure the shop was serving cold brew from properly cleaned and sanitized equipment.
A Midwest Mainstay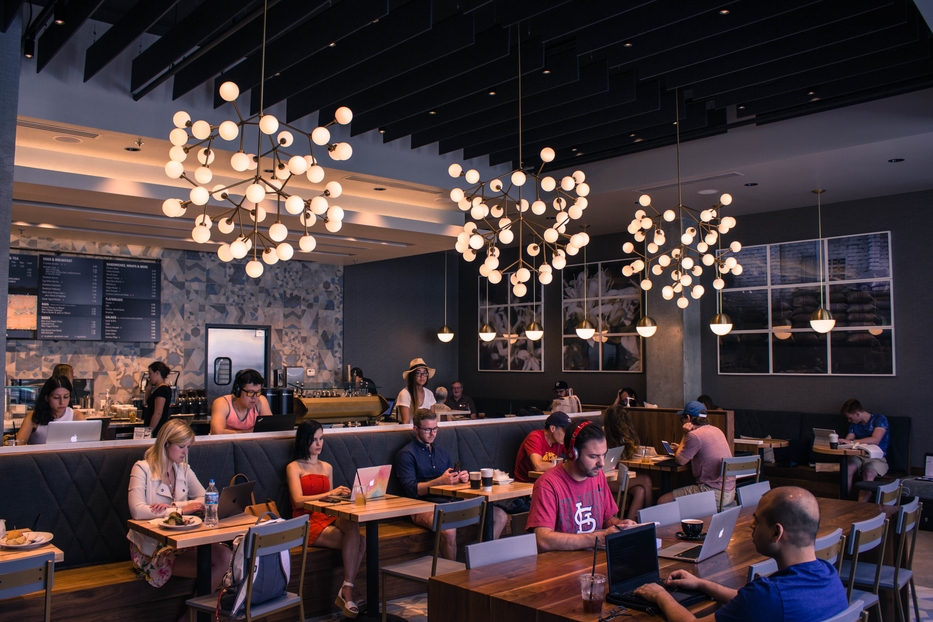 You'd barely recognize today's coffee landscape in St. Louis if you knew what it was like in the 1990s. Kaldi's is still the anchor of the coffee community, with 10 café locations and a roastery in the St. Louis area. But in the past few years, a slew of other specialty cafés has emerged around the city, including Sump Coffee, Comet Coffee and the Mud House.

More has changed, though, than just the explosion of coffee retailers. Josh said coffee consumers have become more educated and excited about what specialty coffee can be. Which gives Kaldi's and the other cafés the opportunity to raise the level of coffee quality for everyone.

"We've been a part of the industry as its grown and changed," Ferguson said. "It's been exciting to see from farming to roasting to retail to watch the evolution the whole industry is today than what it was 25 years ago."

We don't know how the St. Louis coffee scene will change over the next 25 years. But we have a feeling that Kaldi's will still be there serving some of the best coffee around.