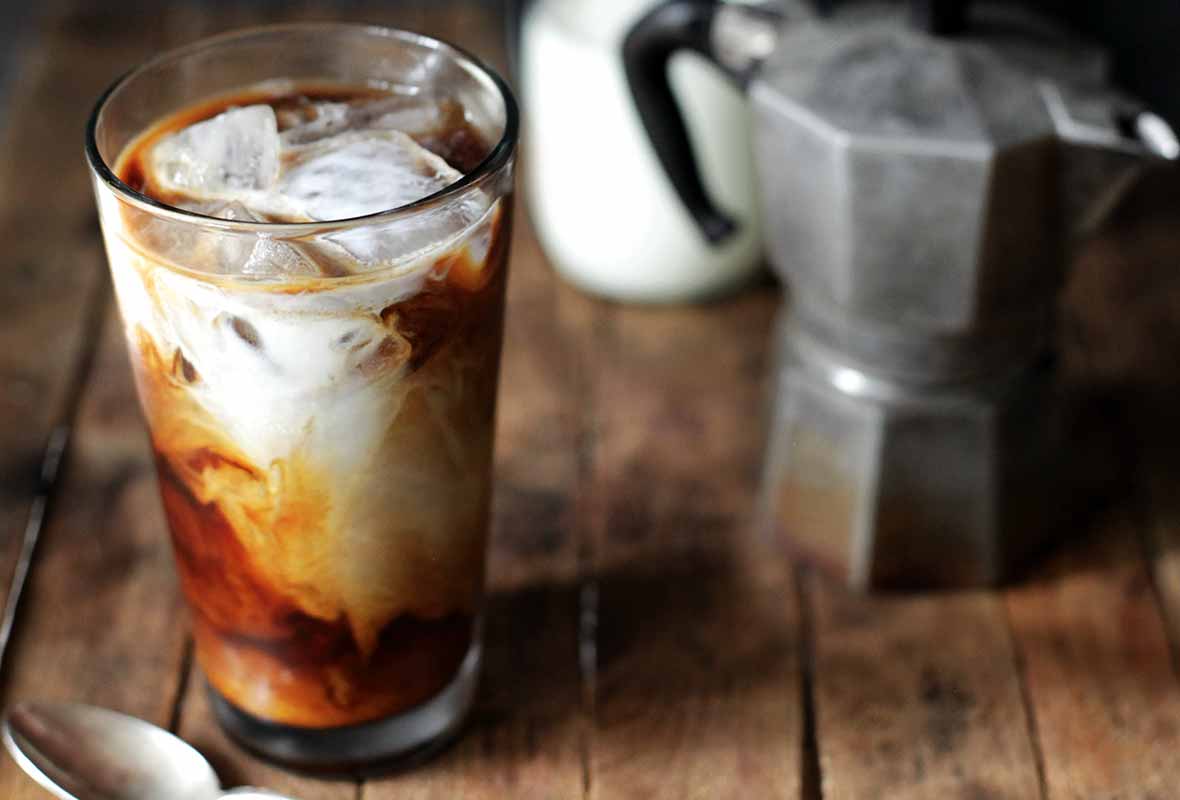 Summer has officially arrived in many parts of the world, which means that cold brew is officially back in vogue.

Cold brew might not be a new trend anymore – it has entered a maturation phase. The once-underground method of mixing coffee and water has long been in the mainstream, in both large chains and independent cafés. But there are now endless combinations for creating cold brew concoctions with various syrups, spices, tonics and milks. Not to mention a slew of new machines that have fundamentally changed the way cold brew is made.

But this summer of cold brew might be a little different. With many of us staying safe by staying indoors, we won't be able to visit our local coffee shop regularly for their in-house cold brew creations. But this gives all of us the perfect opportunity to experiment with our own cold brew recipes at home.

And in these trying times, we all deserve an extra bit of refreshment and relaxation. Namely, by adding a favorite liquor or spirit to our cold brew for a delicious cocktail.

We won't leave you without responsible guidance. We have teamed up with three coffee champions, who are all part of our new 2020 Urnex Ambassador Team, to share some of their favorite cold brew recipes – both alcoholic and not.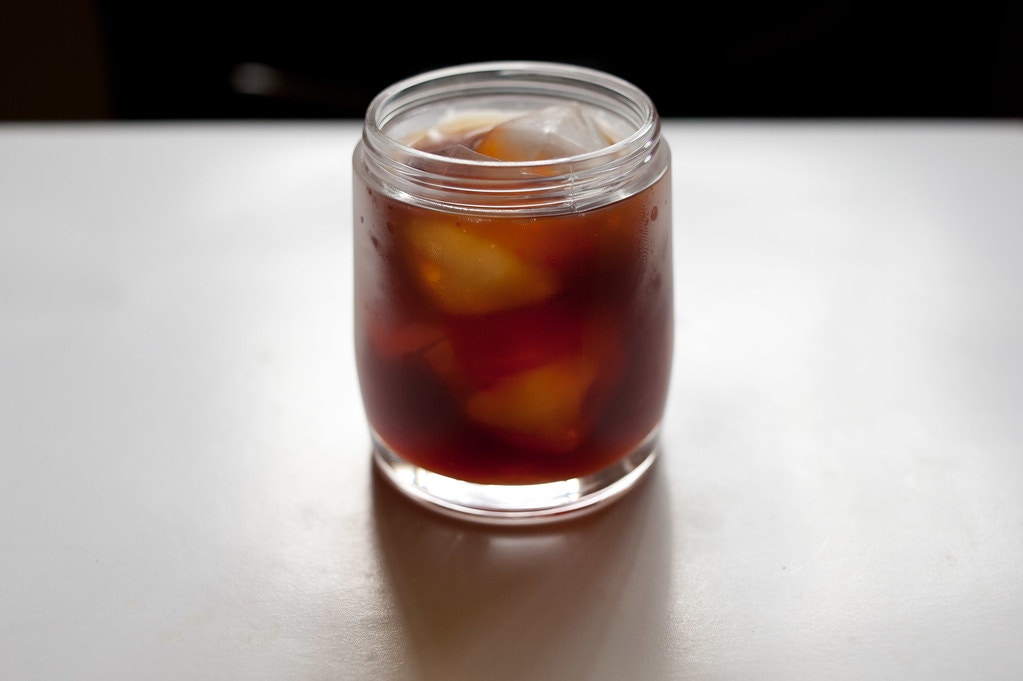 The beauty of cold brew is in its simplicity. The cold brewing process is to simply let coffee grounds and ambient-temperature water mix together for up to 24 hours. With cold brew, it is time, not temperature, that effectively extracts the coffee flavors from the grounds. There is no special equipment required to make a cold brew batch: all it takes is coarsely ground coffee, water, a paper or mesh filter, and a container big enough to steep all the cold brew your heart desires.

The shelf life of cold brew is another distinct advantage. Compared to a hot brew, which has a short window of optimal temperature and flavor, cold brew can be stored in the fridge for up to a week and enjoyed at any time. Even iced coffee, hot coffee served over ice, is ideally drunk before the ice melts and dilutes the coffee.

Cold brew is also pretty difficult to mess up. You could steep your coffee grounds in water for 12, 16, or 24 hours, and your cold brew will still be tasty. Conversely, when using hot brewing methods, different pouring techniques can influence the resulting flavor in the cup, and the resulting coffee can be bitter. But cold brew is a much less acidic and complex drink, which is why it's often described as "smooth" compared to hot coffee. And why it pairs so nicely with other ingredients.

Winston Thomas, a three-time Barista Champion of South Africa, says that cold brew made with African coffees pair well with citrus fruits. He also likes to add cold brew with various tonics to give the cold brew a layer of vibrancy.

Remy Molina, the 2018 New York Coffee Masters Champion, also matches his cold brew concentrates with citrus fruits. But he says that the key is to find which ingredients work well with the coffee itself. Search for any ingredients you might already have at home, including different spices or herbs, and experiment with different flavor combinations that you might like. Any ingredients that normally pair well with coffee, like chocolate, fruit or sugar syrups could mix well with a cold brew.
One cautionary note before we dive into the recipes. Cold brew is deceivingly strong in caffeine, especially in a concentrate. And combined with alcohol, it can make for a potent combination. Make sure to enjoy your cold brew cocktail slowly and responsibly!

Alright then - let's head to the kitchen and get started with these drinks!
The Coconut Cold Brew & Cold Brew Quarantini by Mikael Jasin
Mikael Jasin isn't just a World Barista Championship finalist – he's also a decorated Coffee in Good Spirits competitor, finishing in second place for two consecutive years in Australia. So he knows a little bit about the art of combining coffee and liquor.

For both of these recipes, Mikael used the same cold brew recipe. He starts with a water-to-coffee ratio of 12.5:1. He immerses the coffee in the water for 24 hours inside his refrigerator, and then strains it with cheese cloth, and filters it a second time with a coffee filter paper. He said this ratio ensures that you get a more intense brew that maintains its flavor and aroma when chilled and mixed with different ingredients.

For each of his two recipes, Mikael used 40 grams of a washed Ethiopian Gesha Village coffee, ground coarse, and 500 grams of water. Here, Mikael chose to use hot water for a traditional brew (196 degrees Fahrenheit) using a conical shaped brewer, and let the coffee chill in the refrigerator overnight.

Cold Brew Coconut recipe:
100ml Cold Brew
50ml Coconut water
30ml Reduced tonic water

Reduced 60% of tonic water on low heat until thickens

50g Ice
6 mint leaves
Shake & strain
Mint leaves for garnish
Cold Brew Quarantini recipe:
100ml Cold Brew
10ml Chilled Mulled Wine
20ml Oolong Whiskey

10g Oolong loose leaf tea
300ml Jameson Whiskey
Sous-vide for 3hrs at 50c (122F) / leave on room temperature for 2 weeks

1 big ice ball
Shaken & strain
Orange peel garnish
The Coffee Gin'N'Tonic by Remy Molina
Remy Molina is also no stranger to coffee cocktails. His signature beverage at 2018 New York Coffee Masters resembled the Old Fashioned, using natural processed anaerobic fermentation coffee combined with whiskey.

For making cold brew at home, Remy first decides on the level on concentration of the brew, depending on what he's using the brew for. For a cold brew concentrate to combine with other ingredients, he uses a 4:1 water to coffee ratio with a medium grind size. And for a cold brew to drink on its own, his proportion will range from 6:1 to 10:1 using a coarser grind size.

Remy will then put his brew in a bucket or jar to mix together, but not in a fridge. He likes to brew at room temperature so he can better control the result of the coffee, and so it doesn't take as long to extract the flavors. He also makes sure to taste his cold brew throughout the brewing process to optimize the extraction and know when the coffee tastes the sweetest.

Remy is a big fan of gin and tonics but had never seen it combined with coffee of any kind. In planning his recipe, he discovered that gins are made of juniper berries, which are particularly aromatic. So he picked a coffee with similar aromatics, a Gesha, which is known for its floral and citrus aromas: a perfect match of flavors and ingredients.

The Coffee Gin'N'Tonic recipe:
1 ½ ounce of a citrus gin.
1 ½ ounce of your cold brew concentrate.
½ ounce of flower syrup or any syrup that matches with your coffee.
2 dashes of any bitters – preferably citrus bitters to enhance the aromas.
1 bottle of tonic water to top off the drink.
Orange peel for decoration and for the aromatic oils.
Ice
A chilled glass – preferably a glass that has a wider rim.
Ginger Cold Brew by Winston Thomas
In his first attempt at making cold brew at home, Winston's Ginger Cold Brew was a hit!

To make his cold brew concentrate, Winston used 40 grams of a coarsely ground washed Kenyan coffee and added 275 ml of room temperature water in a double-walled stainless-steel water bottle. He let the concentrate brew for two days and filtered it using a clean, perforated kitchen cloth and a v60 brewer. Then he poured the concentrate back into the water bottle and placed it in the refrigerator for one day before serving.

Winston's cold brew concentrate only needs ice for dilution, or a splash of tonic water if desired. For balance, he created a ginger sugar syrup to give contrast to the fruit-forward Kenyan coffee and to provide a bit of a kick. Simply add the sugar syrup to the cold brew concentrate and stir well until the syrup has dissolved. Add ice and swirl to cool down the drink, add a slice of lemon for extra acidity if desired, and enjoy!

Ginger Cold Brew recipe:
100 ml cold brew concentrate as per instructions above
20 ml ginger simple syrup (30 g brown sugar, 120 ml water, 10 g sliced ginger cooked at medium heat for 10 min)
120 g ice (this is to achieve preferred strength - more or less can be added to achieve your desired strength)
No matter if you're making a cold brew cocktail, concentrate, or traditional cold brew, it's essential to prepare and serve it in clean equipment.

Cold brew is made by being left to sit out at room temperature for hours, or even days, within the temperature range in which bacteria grows. So it's critical that everything that touches the coffee be cleaned and sanitized prior to each use. That includes your brewing vessel, and even kegs and tap systems for coffee shops.

To ensure that you're brewing and serving safe cold brew, we recommend using a combination of Clearly Cold and Complete Café. Clearly Cold is specially formulated for the removal of coffee oil residue from cold brew coffee preparation and serving equipment. It should be used as a part of a two-step process with Complete Café, a liquid sanitizer.

We also recommend using our cold beverage cleaner, One-Pro. It is designed to ensure safe beverage preparation across a variety of applications, including cold brew equipment, granita machines and bubblers. It is exclusively available in powder format, making it easy to dose and transport.