Plenty of specialty coffee shops and roasters claim to have to the best cold brew out there. But America's Best Cold Brew Competition at Coffee Fest Chicago aimed to settle the debate once and for all.
In just its second year, the competition allowed Coffee Fest attendees and blind judges to choose their favorite of 32 total brew entries - 24 in the Traditional Still category and 8 in the Nitrogen Infused category. Competitors' samples were judged entirely on taste preference, considering the aspects of flavor complexity, balance, mouth feel, body and aftertaste.

The tournament-style competition took place over three days, and consisted of 29 head-to-head matches across eight flights of tasting to determine which entries advanced to the following rounds.

The two types of brews were judged separately because of their distinct differences in taste, dispensing method and appearance. Nitro cold brew is infused with nitrogen gas, which pushes the liquid through a draft line, and creates a thicker, foamier texture with a visual cascading effect after the brew is poured. Still cold brew is simply served using anything with a spout, has no carbonation and can be served over ice.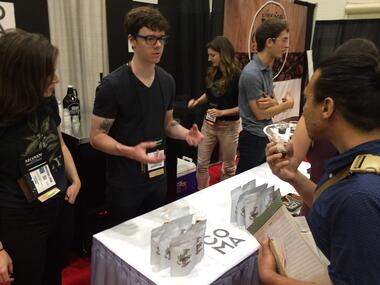 To qualify for the competition, each competitors' entry must have been manufactured with only coffee and water. The water could not be flavored and no additives could be used during the brewing or distribution process.
And America's Best Cold Brews Are...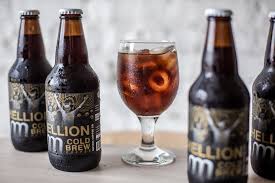 Chicago-based Hellion Cold Brew took first place in the Still category. Hellion works with Chicago shop Metric Coffee to create its cold brew, and Metric baristas poured the winning brew on behalf of Hellion during the competition. Hellion's Original Cold Brew blend has the deep, smooth and round flavors that offer a pronounced chocolate, cherry and caramel, nutty flavor.

And America's best Nitro cold brew coffee belongs to Colectivo Coffee, which roasts in Milwaukee, WI and developed its brew in partnership with 3 Sheeps Brewing. Colectivo developed a method which maintains some of the sweetness and brightness that can be lost in other cold brewed coffees.
The other top finishers in the Still category also hail from the Midwest. Second-place Coma Coffee Roasters was established in St. Louis in 2016, and competed with a single origin coffee from Kirinyaga, Kenya. And Bloomington, IL-based Sirius Coffee Roasters took home third place with its Ethiopian yukuro.

The runner-up in the Nitro category is a one-man-operation. Justin Doggett created his own version of Kyoto-style Cold Brew, called Kyoto Black, by building a custom brewer to make improvements in water flow, filtration and coffee grind. Kyoto cold brew is made in small three-liter batches, one drop at a time, as opposed to steeping coffee grounds. Justin used a blend of dark roasted Brazilian and medium roasted Guatemala beans for a strong, sweet, thick and smooth brew.

Click here to view the final competition bracket.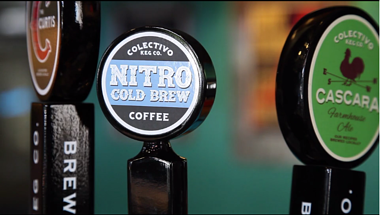 Cold Brew's Cleaning Challenge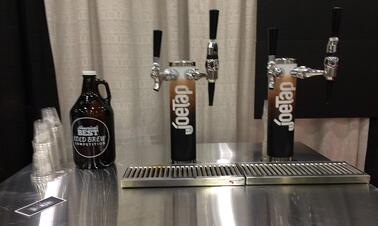 Whether served still or on tap, both methods of cold brew dispensing introduce unique food safety concerns. Because it is brewed at ambient temperatures, brewing containers and dispensing systems are prone to bacteria growth. And because it's brewed for at least 12 hours, coffee residue builds up during that time.

To address these issues, Urnex has introduced 1-2-Cold Brew, a cleaning and sanitizing kit for every method of making and serving cold brew. It's an easy and effective way to ensure every batch served is safe and delicious. And no matter the style, origin or flavor of brew, the best coffee is always made with a clean machine.