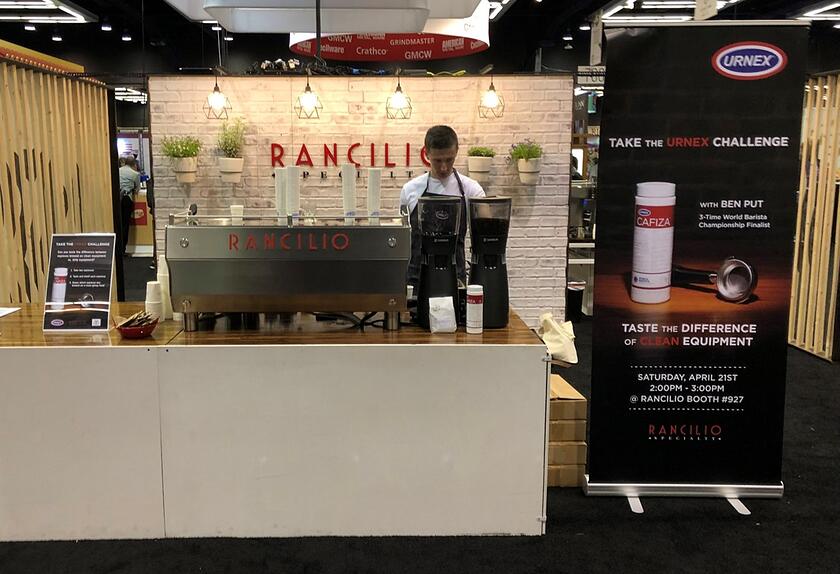 The Specialty Coffee Expo this past weekend in Seattle was a show to remember. Over the course of a whirlwind three-day weekend, we saw stellar performances in the U.S. Coffee Championships, impressive innovations in equipment from exhibitors, a variety educational lectures and workshops, and of course, loads of amazing coffees.

In addition to working the Urnex booth, we were at SCA Expo serving up shots of espresso to Expo attendees. But our espresso came with a twist...

To demonstrate the importance of clean espresso equipment, and to taste participants' palates, we presented the Urnex Challenge.
How the Urnex Challenge Worked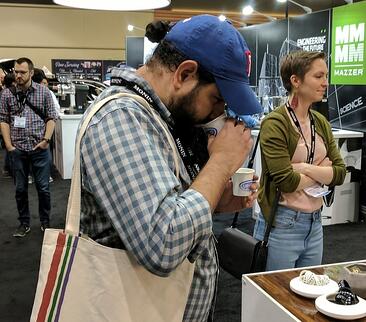 The Urnex Challenge is a blind taste test in which we served two shots of espresso that were identical in every way, with one key difference: one espresso was prepared on a grouphead that was just backflushed with Urnex Cafiza, and the other was prepared on a grouphead that had skipped a cleaning for just one day.

The results were startling – the vast majority of the roughly 60 participants could taste the difference between the two espressos. Participants could even smell the difference.

"One even smelled a little fresher, a little cleaner," said Ryan Miller, co-founder of Kru Coffee in Saratoga Springs, NY. "The other espresso had a dirty smell. I could definitely taste the difference too."

Cafiza Espresso Machine Cleaning Powder is a mild alkaline cleaner and degreaser that uses the cleaning synergies present in phosphates, surfactants and oxygen bleach to effectively remove coffee stains from espresso machine group heads, valves and lines. The blend is carefully designed for controlled release of ingredients to ensure effective cleaning throughout the backflushing process.
Partnering with Barista Champion Ben Put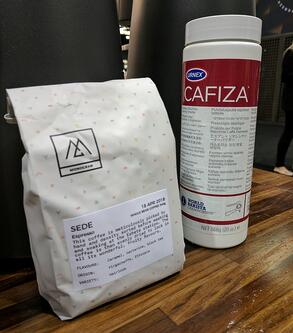 To prepare the espresso for the Urnex Challenge, we partnered with Ben Put, the three-time World Barista Championship finalist, the four-time Barista Champion of Canada, and three-time Urnex Ambassador.

For participants of the Challenge, Ben brewed a washed Ethiopian coffee called Sede that is sourced by Apex Coffee Imports, and offered by Ben's own specialty coffee café in Calgary, Monogram Coffee. This heirloom variety of coffee contained cupping notes of jasmine, white tea and honey, and was picked, washed and soaked at the Eshete station in Yirgacheffe, Ethiopia.

As a champion barista and coffee shop owner, Ben intimately understands the importance of brewing coffee and espresso on clean equipment.

"Espresso is always walking a fine line between acidity and bitterness," Ben said. "Dirty equipment will make espresso taste more bitter, which makes it much harder to dial in to a sweet spot. Clean equipment ensures that what you taste is a result of your brew recipe and not the equipment. In my opinion, espresso is already the hardest brew method, why make it harder?
Partnering with Espresso Machine Manufacturer Rancilio
We also partnered with the Rancilio Group to execute the Challenge. We had the privilege of pulling espressos from the beautiful, brand-new Rancilio Specialty espresso machine, which made its North American debut at SCA Expo.
The Rancilio Specialty is designed to be versatile and easy to use, with temperature and shot time on each group and a touchscreen to dial in volumetrics and temperature. It features high temperature stability and control with independent groups and temperature profiling. It also has a variable steam pressure with two adjustable presets per side. In other words, it's a barista's dream.
Why We Do the Urnex Challenge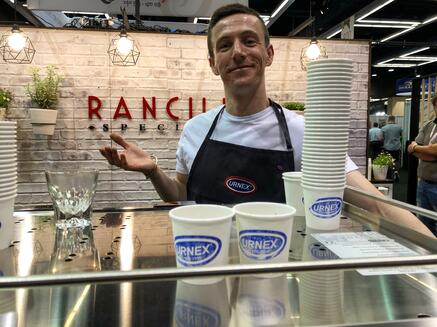 Here at Urnex, we dedicate a huge amount of care and effort into our cleaning products for one reason: the passion of individuals who are part of the creation of a cup of coffee.

Through the seed-to-cup journey, farmers and producers carefully pick and process the coffee cherries, importers and exporters ensure the preservation of the coffee during transit, and roasters roast the green coffee to perfection. Then in a café setting, when you combine the skills of a world-class barista, like Ben Put, with the state-of-the-art technology of the Rancilio Specialty, you can produce a delicious brewed coffee.

But if the coffee is brewed using dirty equipment, then all that care, effort and dedication put forth throughout the coffee value chain is de-valued. It's our job to ensure that the coffee maintains its character and integrity throughout the brewing process, so people can enjoy the best tasting coffee possible.