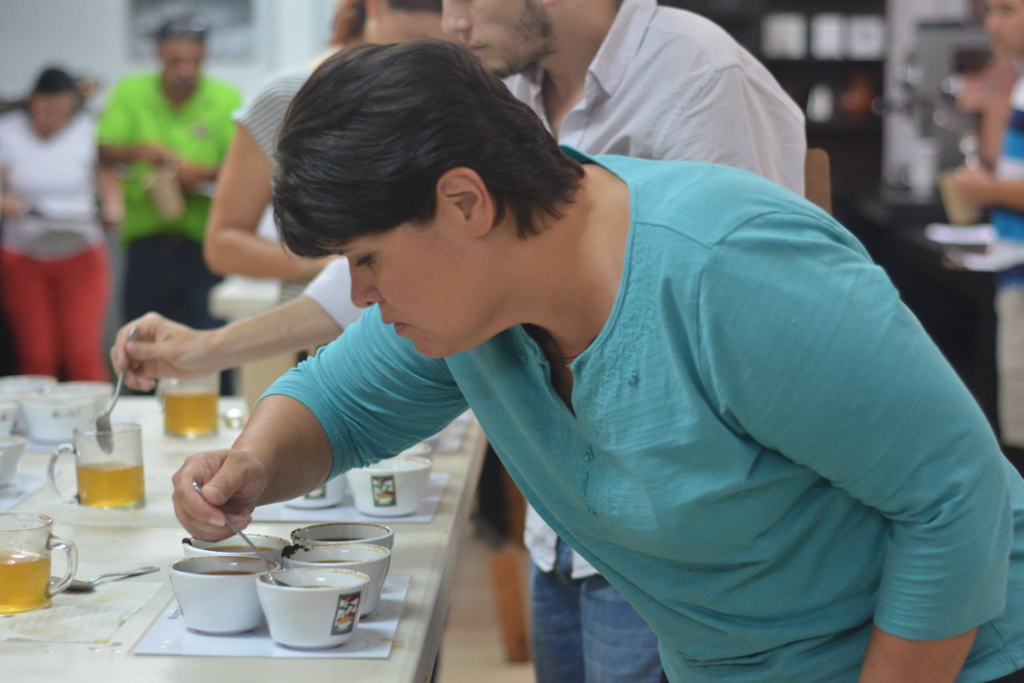 Coffee education is experiencing somewhat of a transformational moment. It's no secret that the specialty coffee industry has been on a skyrocketing trajectory over the past decade. Since 2009, 10,000 new specialty coffee shops have opened, and the number of daily specialty coffee drinkers has nearly tripled.

But a trend lingering just outside the spotlight is the industry-wide explosion happening on the other side of the counter. Excitement in specialty is breeding a whole new generation of future baristas, roasters and tasters and buyers who are thirsty for coffee knowledge and the skills to accelerate their careers in coffee.

Ready to receive this insurgence of industry passion are two of the most experienced veterans in coffee. Renee Espinoza and Mike Ebert, partners in business and in life, are co-founders of Firedancer Coffee Consultants, a coffee education and training center and consultancy. Firedancer recently celebrated its five-year anniversary and moved into their own physical classroom space in the Chicago suburb of Rolling Meadows, IL.

Firedancer is one of several Premier Training Campuses certified by the Specialty Coffee Association, which also include the American Barista and Coffee School in Portland, OR led by Bruce and Matt Milletto, as well as Irving Farm in New York and Ozo Coffee in Colorado. Coffee professionals of all makes and models can take courses within the SCA Coffee Skills program at these Premier Campuses. Students can learn about topics within six modules in the education program: Introduction to Coffee, Barista Skills, Brewing, Green Coffee, Sensory Skills, and Roasting. There are three levels that can be achieved within each of the modules: Foundation, Intermediate, and Professional. Individuals with the Professional Level certification are qualified to teach that module.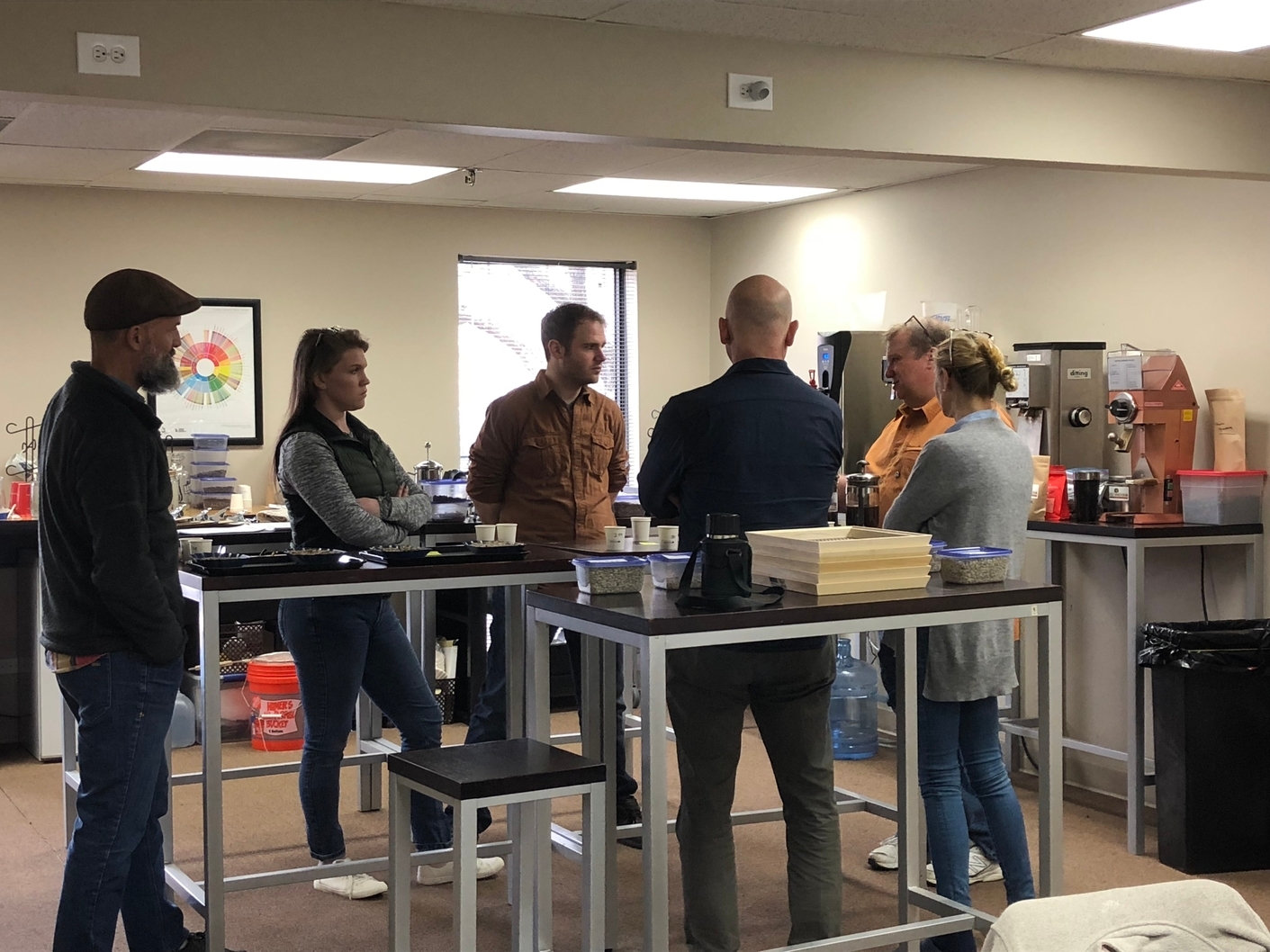 While there are now several Premier Campuses around the country and the world, Renee and Mike were at the forefront of the evolving education landscape in specialty coffee. Before the merger of the SCAA and SCAE in 2017, baristas and roasters in the United States could only take coffee courses at select industry events: Barista Camps, the Roasters Guild Retreats, or the Specialty Coffee Expo.

But Renee was a key player in driving the change in education. She was a longtime employee of the SCAA, starting in 2005 as the organization's first-ever Volunteers Coordinator, and later as a co-chair of the new Development Committee. It was in this role where Renee helped the SCAA adopt the new system in which coffee professionals could take courses on any qualified Premier Campus across the United States.

Specialty coffee educators now faced an interesting dilemma. There was an influx of Premier Campuses emerging across the country, but most of them did not have qualified instructors to teach. But Renee and Mike were uniquely suited for the change. Not only were they qualified Specialized Lead Instructors (in post-merger terminology: Authorized SCA Trainers, or ASTs), but they were credentialed to teach every pathway in the Coffee Skills program. Mike, who was President of the SCAA from 2009-2011, would teach courses in roasting, green coffee, and sensory, skills he gained as a roaster and Director of Coffee for Gloria Jean's Coffee. Renee's expertise lies in the front-of-house areas of brewing and barista skills.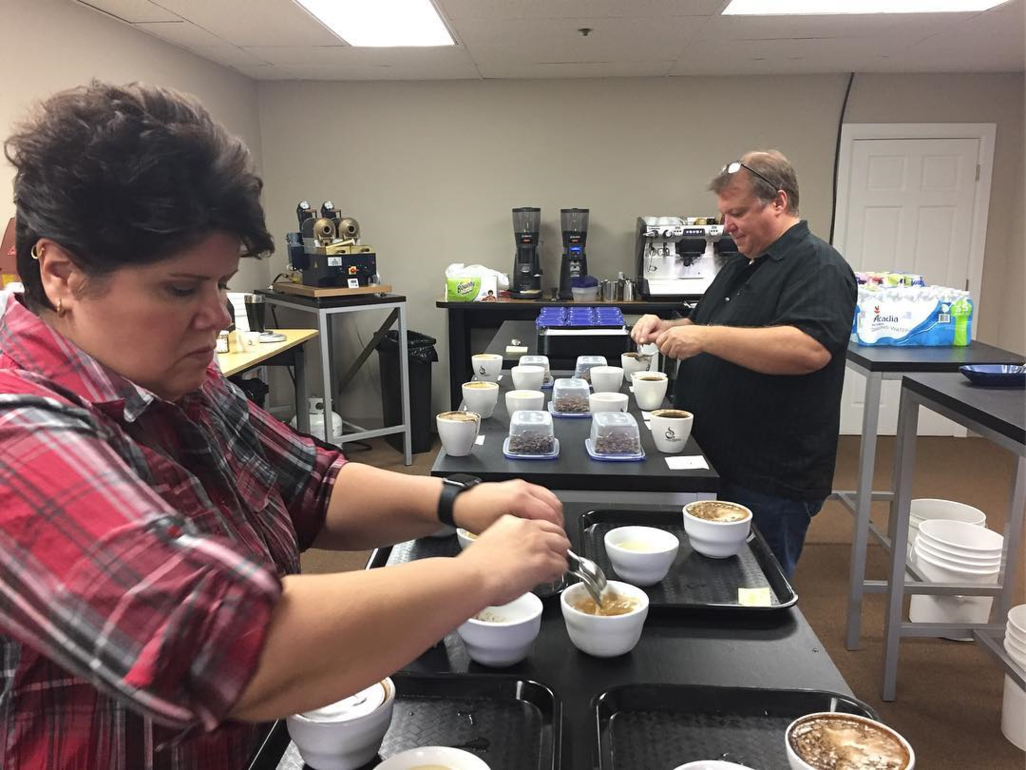 During this time of change for the industry, and the early years for Firedancer, Renee fondly called the company a "traveling road show". It was the only company in the United with its particular set of teaching services, so Renee and Mike were in incredibly high demand to teach at campuses all around the country. They were often so overloaded with teaching opportunities that they would sometimes arrive to the airport together but depart to different destinations to teach.

Back home in Illinois, Renee and Mike didn't need much space to operate Firedancer at first. When the company launched, Renee simply brought in a second desk to her home office in the basement of their house. Once the company started to attract more consultancy clients, the couple would roast samples of coffee on a little Quest M3 roaster and cup coffee on their kitchen island.

But once Renee and Mike realized coffee was lodged in every corner of their kitchen, they knew the current situation wasn't workable. And after deciding they would establish their own Premier Campus, Firedancer acquired its own space at the current location in Rolling Meadows.
Firedancer Teaching Philosophy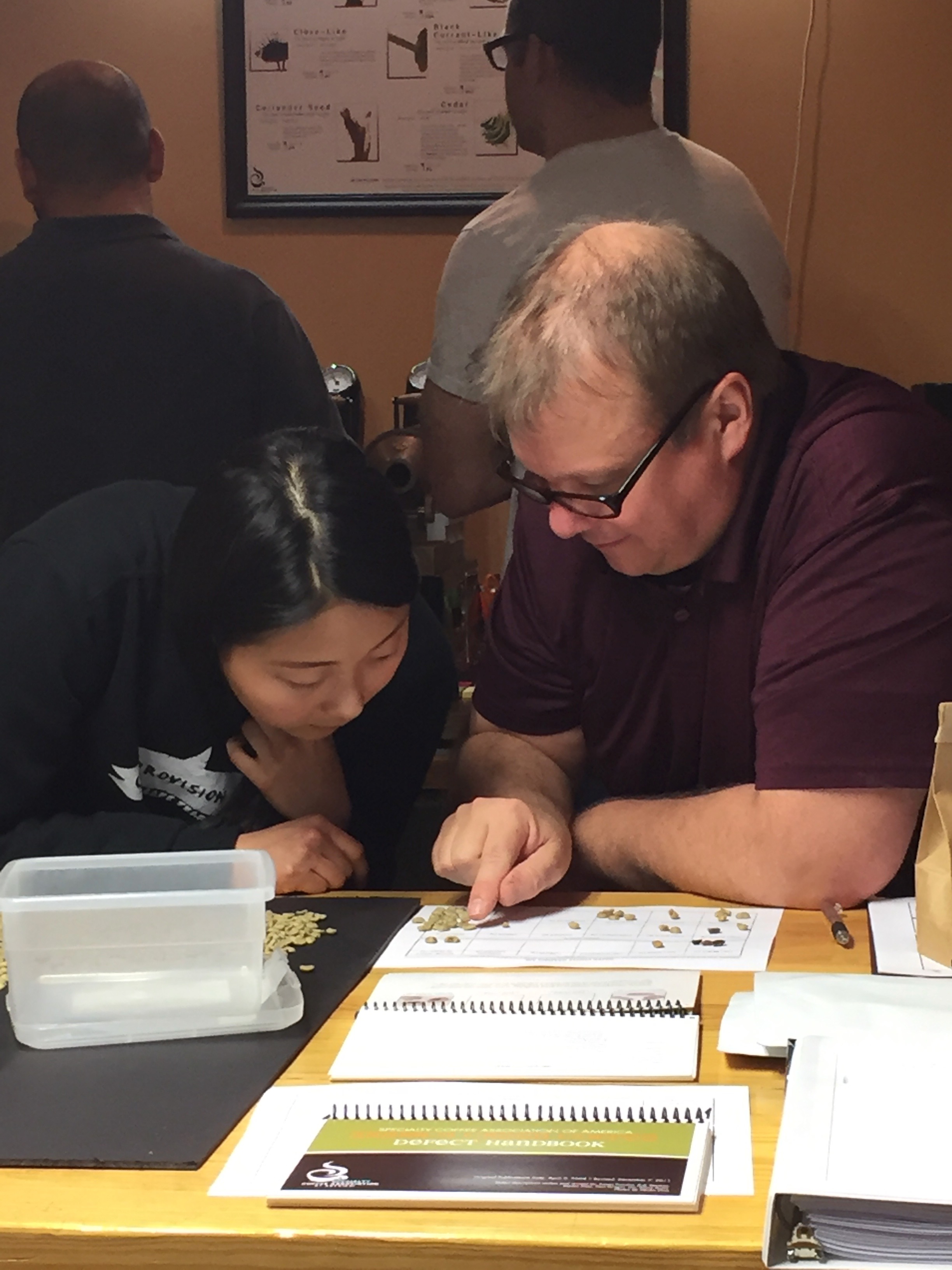 There are a handful of requirements for all Coffee Skills programs taught on SCA Premier Campuses. For each module, students must take a written and practical exam at the end of each course. And to teach each course, the SCA provides an identical 2-3-page curriculum to the instructors. But it is up to the instructors to build out a class that will last for two or three days, to ensure the students absorb the information and are able to pass their exams to gain their certifications.

But equally important for students, no matter if they're beginners or experts in coffee, is to expand their coffee knowledge. People with little or no experience can gain a solid baseline of knowledge and protocol as they first enter the specialty coffee industry. And more experienced coffee professionals can take a Professional Level course and dive deeper into the mastery of a subject.

Students also enroll to acquire the skills and knowledge to improve an aspect of their day-to-day business in a live classroom, without stumbling through inaccurate or unorganized online forums or videos. Renee said that adults tend to learn from hands-on experiences, so she incorporates plenty of hands-on activities for students to physically touch the equipment and taste different coffees.

"Most adults learn by doing," Renee said. "It's important for us to have enough activities where the students are getting out of their chairs, walking over to the cupping tables or roasters and learning something they will find helpful in their own day-to-day life."

Another essential component to learning in the Firedancer classroom is peer-to-peer contact. Renee said that she tries to foster an environment that encourages asking questions and knowledge sharing. She believes so strongly in group learning that she will often even pass up the opportunity to score a consultancy contract, a lucrative income source for the business, and instead refer the potential client to a class first.

"When you're sitting with other peers in the coffee industry, that'll start to spark questions that you would not have even known to ask unless you were in that situation," Renee said. "You don't know what you don't know."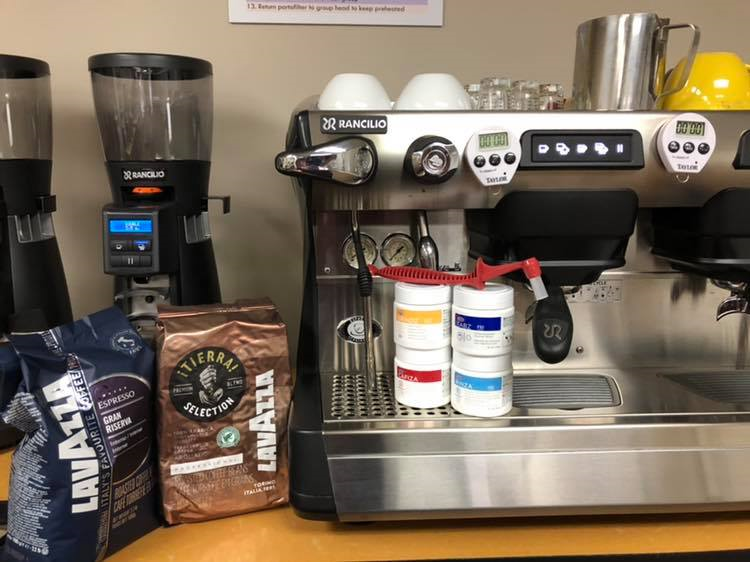 A new addition to the Firedancer classroom curriculum will be a one-day course on equipment cleaning and maintenance. Renee is in the process of developing

Renee is a staunch believer in operating a café with well-maintained equipment. She feels like it is a personal disrespect to the hard work that takes place across the coffee value chain if we serve the final coffee on equipment that we maintain properly. this course, and it will be focused on the overall maintenance of a café, addressing issues such as why and how to clean your grinder or espresso machine. Urnex products will be spotlighted throughout the Firedancer classroom and available for students to use in course activities.

"If you're letting your equipment get this dirty, and you don't use quality cleaning products to clean your equipment, then you're not really doing any kind of justice for that farmer who has grown his coffee to get into those cups," Renee said.

Renee cares very much about the success of both her students and fellow instructors at Firedancer. She will review the performance of each class the company provides, and if most of the class answered a particular exam question incorrectly, she will return to that section of the presentation and troubleshoot the issue. And if she notices a habit from one of her instructors, like when Mike sometimes forgets to glance down at his notes from the presentation slides, she will spend time to help them address it.

Specialty coffee needs more educators like Renee and Mike: people who fundamentally believe in and dedicate their lives to empowering people through higher learning. Without them, the new generation of coffee professionals might not be equipped to take on the wave of attention in specialty coffee. And the flow of coffee knowledge would become bottlenecked to just a few industry experts. But luckily the new education system that the industry developed a few short years ago is fortifying: there are about 100 ASTs in the United States and about 250 Premier Campuses worldwide, and those numbers are growing.

With the future of coffee education looking bright, baristas and roasters and all professionals along the coffee value chain will have a better understanding of their craft, stronger technical skills and an unbounded enthusiasm for coffee. Especially with people like Renee and Mike at the front of the classroom, who show up with their A-game for every course they teach.

"We make absolutely sure that we are deserving of the confidence that the students have placed in us," Renee said. "We do this because we know it's where we're supposed to be."