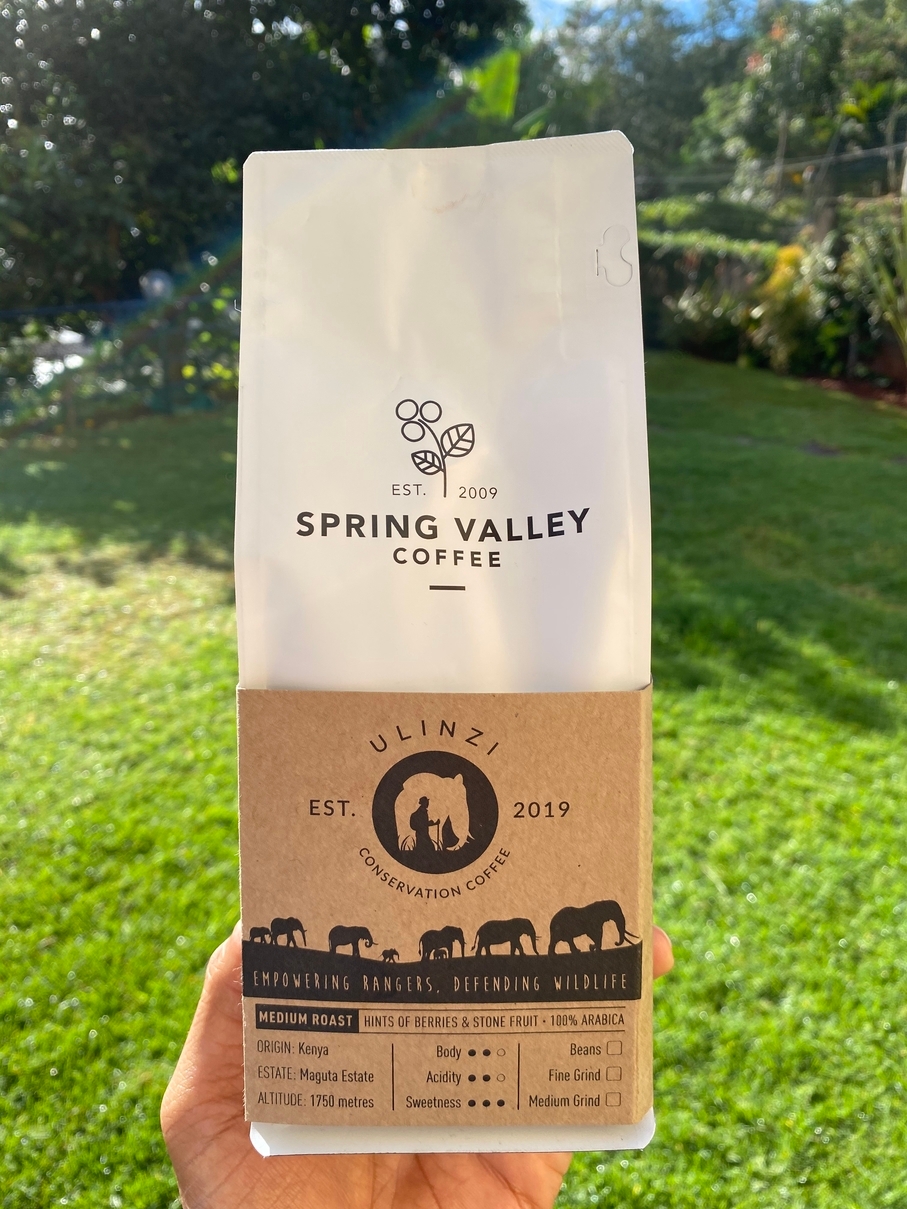 By Erika Koss

"April is the cruelest month," writes T.S. Eliot at the beginning of one of his longest poems, "The Wasteland."

Little did I realize when I wrote "Sustainability in Times of Crisis" in mid-March that the effects of COVID-19 would be so cruel as to close schools indefinitely, to disrupt local and global supply chains, and to shutter businesses for months, forcing some to permanently close or declare bankruptcy.

Here in Kenya, the first case of COVID-19 was announced publicly on March 13, and within two weeks almost all of Nairobi's businesses, including restaurants and cafes, were required to shut down by the government.  Truly April was the cruelest month for so many Kenyans who couldn't return home, or leave, due to the swift closure of airports; to those who work in hospitality or tourism; and to those who live hand-to-mouth, relying on what can be sold at daily markets or road side vendors, in order to provide their family's daily bread.

Among the negative effects to coffee producing countries is the reality that farmers may be getting lower prices due to the effects of COVID-19. In Kenya, some are uprooting coffee trees in protest that current prices cannot meet their cost of production.

But the pernicious effects also impact Global South roasters and cafes in urban centers. According to 2017 data, there were more than 249 cafes in Nairobi, all of which were forced to close their doors to dine-in customers from late March through May. In June, some were able to reopen for take-away service—those that could afford to adhere to stricter health protocols, and who could keep staff despite zero profits.
Sacrifice & Resilience Amidst COVID-19
Spring Valley Coffee  is one Nairobi business that made the difficult decision to stay open, based upon its values of sustainability.  With four cafés in Nairobi – one inside an airport terminal – and its roastery in the back of its largest and most popular café, Spring Valley Coffee's  CEO Ritesh Doshi only buys green beans locally, all of which are roasted in Kenya. With its high standard of ethical sourcing and environmentally-friendly practices, Spring Valley roasted coffee is served at several leading Nairobi hotels, restaurants and cafés, as well as its own stores.

But the COVID-19 closures of all these venues by April provided a serious challenge for Spring Valley Coffee, who by that point had lost more than 75% of their usual revenue. When you cherish the principles of social and economic sustainability, how do you keep your staff of 29 whose incomes support dozens more Kenyans when all the coffee outlets are closed?

Ritesh called a full team meeting to share his decision: he would take no salary for himself through the crisis. But in order to keep every person who wanted to stay on the payroll, would each person agree to a 25% reduced salary?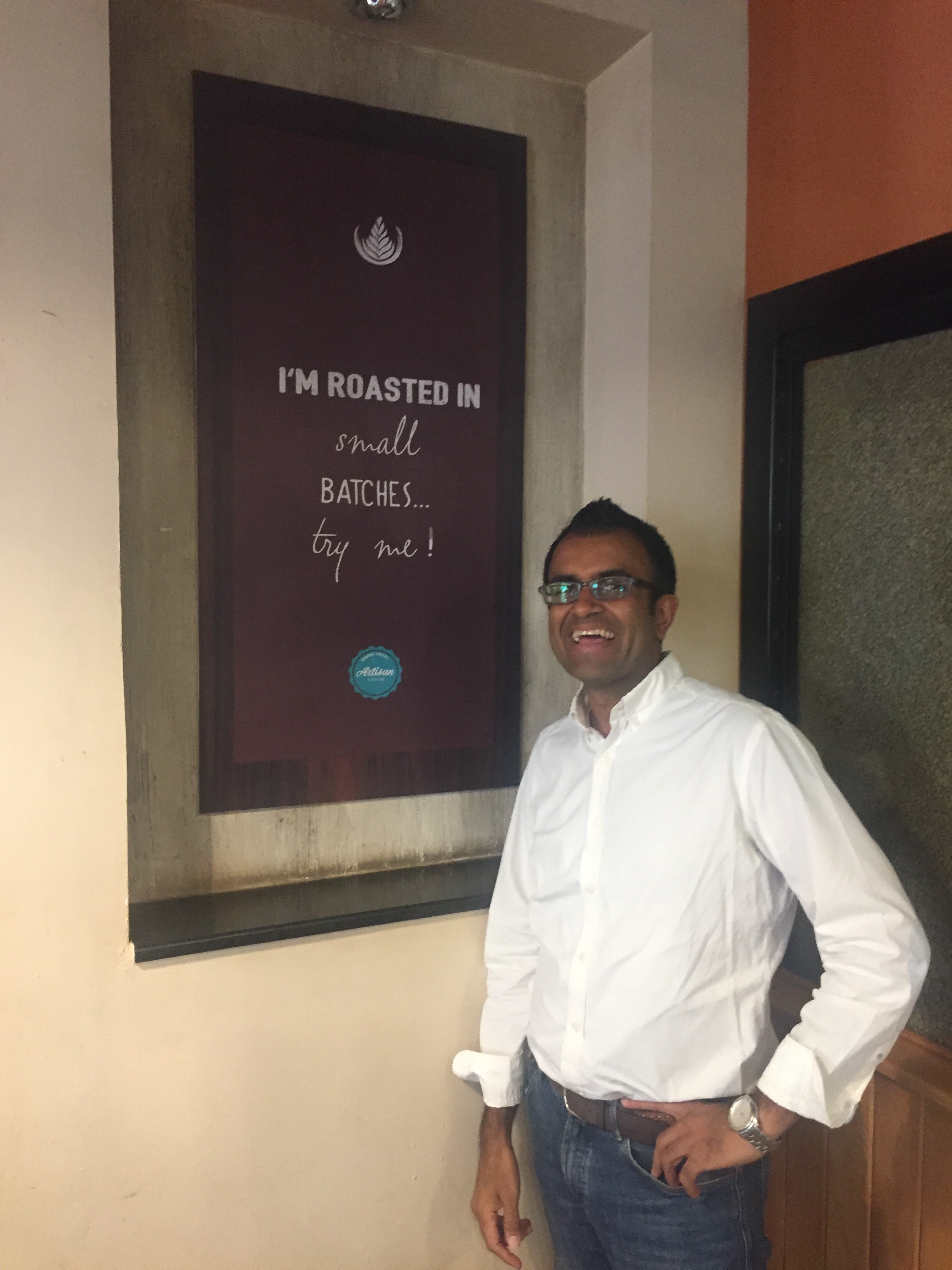 They all agreed, and the company invested more energy to delivering roasted coffee and beverages throughout Nairobi; to exporting roasted coffee to North America, the UK and Europe; and to new ways of reducing its environmental footprint, including a soon-to-be launched line of fully compostable capsules as well as accelerating their acquisition of 100% bio-degradable cups and lids to be ready when the cafés can fully reopen.

In addition, the café closures gave Ritesh Doshi and his leadership team the chance to accelerate the launch of a new line of coffee they'd been pursuing since 2019: a "Conservation Coffee" in partnership with the Ulinzi Africa Foundation.
COVID-19 Affects Tourism & Conservation
While there's no doubt that COVID-19 has been cruel to everyone working in coffee, from farmers to baristas, and everyone in between, it's also true that the pandemic has nefariously affected wildlife throughout East Africa since economies depend on tourism and donors to support conservation efforts.

Kenya is one of many countries that relies on tourism to employ thousands of people, especially those who fly internationally into Mombasa or Nairobi and then travel to visit Kenya's national parks to enjoy vast landscapes and rare animals.

But the cessation of all travel and tourism, and therefore the closures of many of these parks, have led to an unintended effect:  the poachers are back.

"With the onset of COVID-19, people lost incomes, tourists stopped visiting national parks, and anyone you spoke to in conservation knew that poaching was on the rise. Foreign funding dried up as resources were, rightfully, re-allocated to healthcare. It was evident that something had to be done," said Ritesh passionately.

Conservationists and activists have been working on anti-poaching policies and practices for decades, but much of their work is now set back due to increased poaching during the time of COVID-19 due to game park closures and diverted funding to medical efforts.
Exploring Creative Partnerships
More than ever, there is the need for organizations to work together to endure this global pandemic.  One creative partnership developed in Kenya is helping two organizations thrive—the Ulinzi Africa Foundation and Spring Valley Coffee—through the creation of  "Ulinzi Conservation Coffee."  Profits from this coffee are shared, and for each purchased bag, Spring Valley pledges to plant five seedlings toward reforestation in Kenya through Seedballs Kenya.

The Ulinzi Africa Foundation is the first East African non-profit focused on ranger welfare, empowerment, and facilitation—and in this way, vulnerable species and ecosystems have the chance to be protected. This is done by deploying rangers who patrol and protest Kenyan forests and wildlife; by providing essential gear and First Aid; by deactivating or recovering traps for animals in the wild; by stopping illegal deforestation; by arresting poachers.

When I talked with Executive Director, Raabia Hawa, I smiled as she told me the story about how the founder of Ulinzi Conservation Coffee, Steffen Sauer, creatively united his passion for conservation and his passion for coffee. While Raabia—like so many Kenyans—prefers to drink tea, she enthusiastically told me "this coffee could be our lifeline."

This is because the effects of COVID to her work, her team of rangers, and the remote region where they all work, the Tana Delta, has been overwhelmingly negative.  She explained to me that COVID's affects are particularly damaging "for people who were already marginalized and already living in very poverty stricken areas. As a result, people resort to illegal activities to fill that financial gap, so whether it's poaching, charcoal burning, or deforestation, all of this compounds the situation for us as rangers, because even before COVID, we didn't have enough staff or capacity." In less than four months, she has already witnessed an increase of poached bush meat and an escalation of human-wildlife conflict. As a result, she believes the profits from Ulinzi Conservation Coffee may "literally save our lives."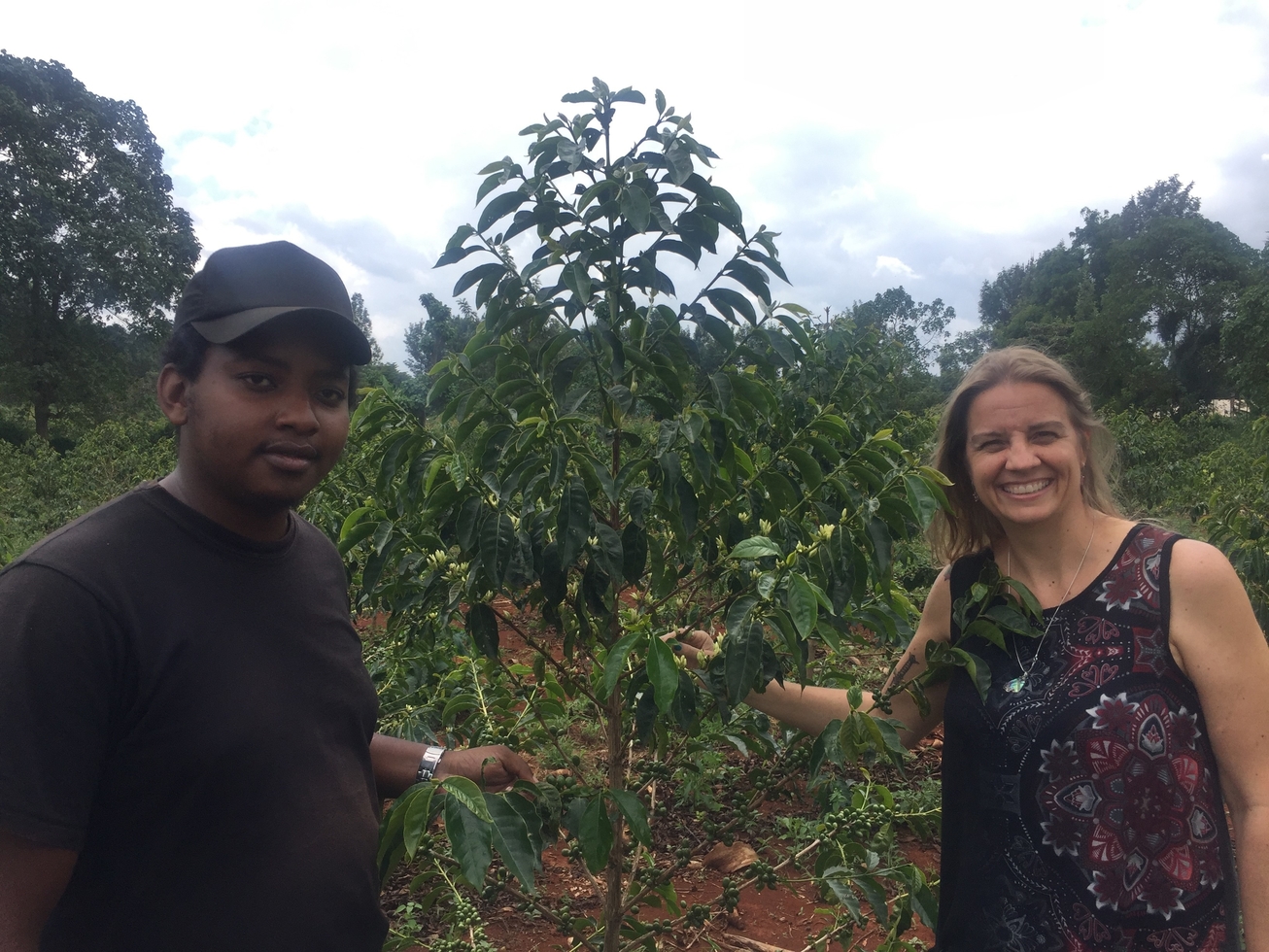 Such a special project needed a special coffee, and Ritesh found this at Maguta Estate in Nyeri, not far from Mt. Kenya, where a young farmer, David Maguta, experiments with natural cherry processing and organic farming methods. A third-generation coffee farmer, David revived his family's farm in recent years and acts as a marketing agent for fellow farmers in Nyeri.

While we now know that this pandemic will be a crisis far longer than we ever imagined, one way for specialty coffee to not only endure this time in the wasteland, but to thrive despite it, can be through forming creative partnerships and building our own communities.  As we work together toward sustainable development's original 1987 Brundtland definition—to meet "the needs of the present without compromising the ability of future generations to meet their own needs"—let us not lose heart that all our collective choices can make a difference, one cup at a time.

**

Ulinzi Conservation Coffee, along with other coffees roasted by Spring Valley, is available in Nairobi at any Spring Valley Coffee café and selected supermarkets. If you live Europe or North America, Spring Valley Coffee may be ordered online and delivered to you at springvalleycoffee.com.
Born and raised in Los Angeles, Erika Koss now lives in Nairobi, Kenya, where she is a Research Associate at the University of Nairobi. In 2018, she launched "A World in Your Cup" out of Halifax, Nova Scotia, where she is also a PhD candidate in International Development Studies at Saint Mary's University. Erika's research centers on gender equity, sustainability, and resilience in the global coffee trade, particularly in East Africa. A former barista and Re:Co fellow, Erika is also a SCA-certified AST for Introduction to Coffee and the Sustainability Coffee Skills programs. Other career highlights include working at the National Endowment for the Arts in Washington, DC; the National Steinbeck Center in Salinas, California; and as an assistant dean at Northeastern University. She has taught literature, writing, and politics at several universities. She holds a B.S. from The Master's College; an M.A. in English literature from San Diego State University; and an M.A. in Political Science from Northeastern University. She is a regular contributor to several coffee magazines and is working on her first book. Read more on her website www.AWorldinYourCup, or follow her on Instagram @aworldinyourcup.