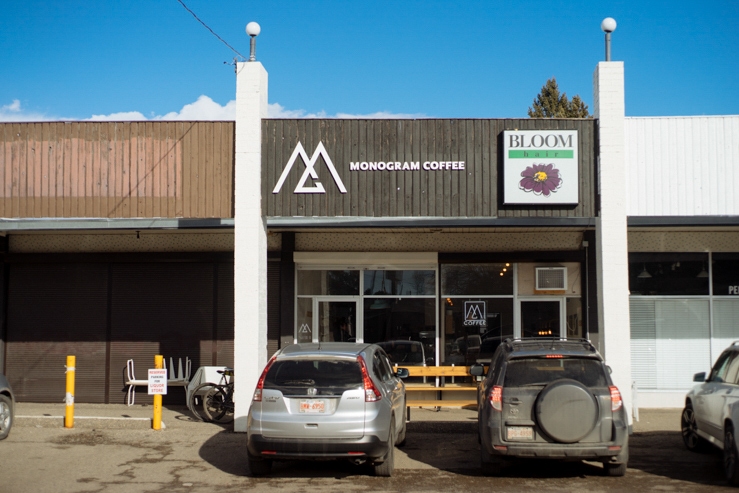 Monogram Coffee is a café that is punching well above its weight. The two-year old company has just two locations and sells a relatively small amount - 25,000 pounds of coffee per year. But its reputation as a top coffee spot has grown well beyond its Calgary, Canada roots, in big part thanks to Ben Put, one of the shop's three owners, as well as three-time Canadian Barista Champion and Urnex Ambassador.

Monogram has just begun to expand its business into coffee roasting, and plans to launch a wholesale business this fall. But as a relatively small operation currently, Monogram relies on the assistance of partners to acquire its range of coffees.

We talked with Ben about his strategies for sourcing coffee as well as new trends he's looking to incorporate within the café.
Sourcing Coffee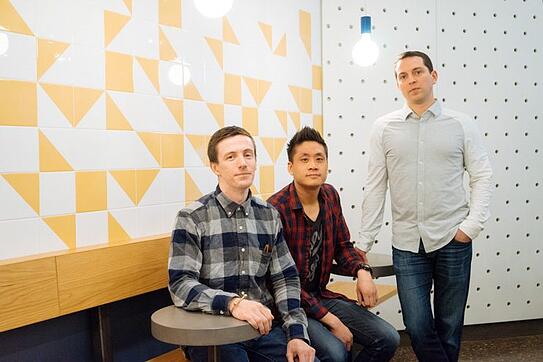 Monogram is careful in determining which coffees make it into the shop. Ben and his co-owners, Justin Eyford and Jeremy Ho, prefer to work with the handful of importers that have a refined understanding of what Monogram looks for in a coffee. Ben is also open to receiving cold-calls from importers, because he doesn't want to miss out on a potentially exceptional coffee. But with strict standards, the shop could find itself with 20 samples, none of which match their criteria.

This has led Monogram to establish a few rules of thumb for choosing coffees for the shop. The first is selecting a coffee that can be brewed well for a specific method. Many cafes will often purchase coffees and attempt to use the roasting process to fit the coffee to the brew method. But Monogram re-engineers the process, and selects a coffee that they envision specifically as beans for filter coffee or espresso.

The shop also buys coffees based on their shelf lives. He said one of his toughest challenges is purchasing coffee that maintains its character and quality in the time before it arrives at the cafe. To slow the effects of aging, he makes sure that he purchases coffee in hermetically-sealed storage bags, and controls the temperature of the roaster as much as possible.

Monogram also seeks out roasters who freeze their beans. Roasters that freeze their green coffee, like George Howell and Calgary-based Phil & Sebastian, aren't affected by seasonality and are able to offer their consumers a wide range of coffees throughout the year. And with freezing, roasters can focus all their energy on making the most flavorful coffee without any concerns over the coffee's longevity.

Monogram's final buying criteria is selecting coffee that its customers can appreciate, which is quite different from Ben's approach when selecting coffee for competitions.

"It's tempting to buy the most exciting, crazy coffees," Ben said. "But if you have customers that want something more approachable, it's nice to have a raw product that's approachable rather than take something complex and weird and make it approachable for roasting."
Coffee Taste Preferences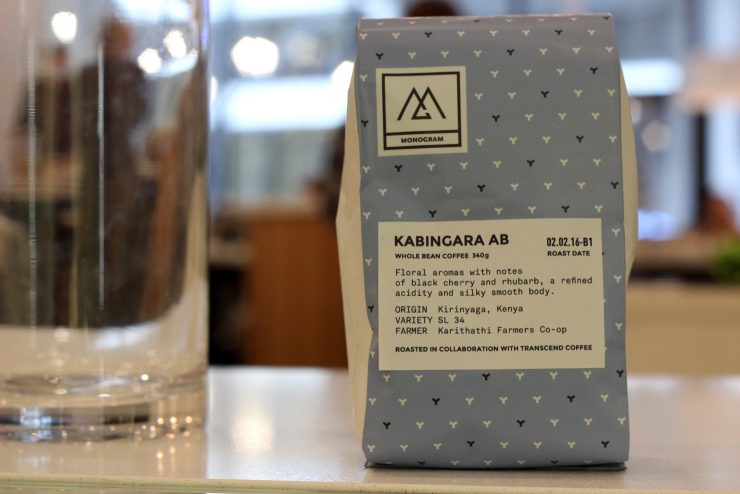 Most baristas or roasters wouldn't pass up the opportunity to enjoy a lively debate around the cupping table about whether a coffee has notes of nectarines or peaches.

But Ben's philosophy in tasting and selecting coffee isn't necessarily focused on the positives of a coffee. He cares about a coffee's tasting notes, but more important is figuring out what's wrong with a coffee, and how to make it better. Ben tries to address issues with roasting or age, or an excess of acidity. And when tasting a coffee, he likes to make sure that the coffee is perfectly balanced before worrying about distinct flavors.

"If you get to the point where you can be arguing about that type of positive, then a lot has gone correctly," Ben said. "It's maybe a more pessimistic approach than other ways of dialing, but so far it's working."

The company's latest pursuit has been naturally-processed coffees. Ben thinks they're an excellent introduction for customers new to specialty coffee, but naturally-processed coffees can be difficult to find dried and processed well.

Along with fellow Urnex Ambassadors Chad Wang and Jeremy Zhang, Ben has worked with Ninety-Plus Coffee in Panama, famous for its Geisha coffees. He's excited that with the experimentation that Ninety Plus has done with naturally-processing coffees, the options of flavors extracted are endless.

"From one farm, you will taste several different expressions of naturally-processed coffees," Ben said. "That makes me very hopeful for what processing can do. I think we're right on the cusp of what is capable through process."
Business Philosophy
The most important value to Monogram is trusting the other businesses that the shop works with. Monogram pays top dollar for their coffees, and has to trust that importers, and all businesses throughout the coffee supply chain, are paying fair prices.
One of Monogram's strongest partnerships is with Edmonton-based roaster Transcend Coffee. Transcend provides roasted coffee for Monogram to sell and brand as its own. A departure from the typical roaster-café relationship, Ben said it's been successful because of the communication and transparency the two have had when discussing the results of each batch of coffee roasted.
With an expansion into roasting and selling coffee wholesale on the horizon, Monogram's attention to detail and honest business values will be indispensable to helping the company achieve the next level of success.