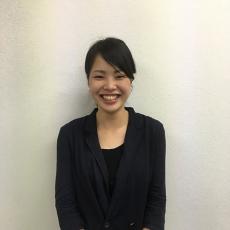 Try Miki's Favorite
Urnex Product
"I love to use Cafiza because to keep a machine clean is one of the most important skills of a barista. It is the first step to making good coffee. And Cafiza helps a lot…it is safe and cleans easily."
What is your current occupation and employer?
I am a Sales Planning Director and Barista at Maruyama coffee.
When did you know you wanted to turn your passion for coffee into a career?
When I started to work at Maruyama Coffee. I discovered that great coffee is made by relationship with many people. It's such a wonderful world.
Who is your coffee role model?
Kentaro Maruyama. He is my mentor.
What's the best piece of coffee-related advice you've received?
It's coffee. Enjoy it.
Where do you see yourself in 5 years?
I want to serve the best coffee experience all over the world.
How did you first decide to compete in a coffee competition?
When I started as a barista, I knew about the competition. But I thought it was a completely different world for me. Then I started work at Maruyama Coffee. My mind completely changed. My coworker competed, and I understood it was really good for my growth as a barista.
What is the reaction you receive when you tell someone outside the coffee community that you are a champion barista competitor?
Unfortunately, Barista championship is not well known in Japan. They didn't know it. But food industry people, they are interested in it. And they appreciate and are surprised that the coffee world is so huge and deep.
What is unique about coffee culture in Japan?
The Japanese coffee culture has diversity. All generations love to drink coffee. We have so many different styles and philosophies.
For example, "kissaten" coffee shop style, small independent roasters, Coffee chain shops "third wave". They respect each other and work together to create a coffee culture.