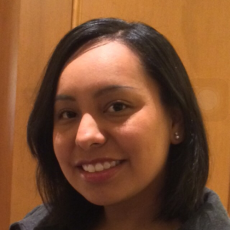 Try Julieta's Favorite
Urnex Product
"Cafiza! Can't start work without it."
Julieta Vazquez
Coffee Shop: Arandela Barra De Cafe

Mexico
How did you get into the coffee industry and become a barista?
When I was helping my mom open her coffee shop I fell in love with coffee. Then I went on to compete for the first time and learned a lot. Now I can't imagine my life without coffee.
What is the most unusual ingredient you've used in a coffee drink? Why did you choose it?
I've never used an unusual ingredient, always fruits, flowers, honey..etc. I really like customers and other baristas to be able to replicate the recipes.
What are you thinking about right before you go on stage at a competition?
3,2,1 here we go!
What is your best coffee experience?
The nice people and places I've met, and all the knowledge acquired during all this time. Also when I visited a coffee farm for the first time.
What is your favorite brew method at home and why?
My favorite brew method besides espresso is a chemex.
What is one piece of knowledge you would share with a non-barista coffee drinker?
That there is a lot of hard work, passion and a lot of people involved behind every cup.
Outside of coffee, what do you do for fun?
I love to spend time with my family, walk my dogs, and visit new places.