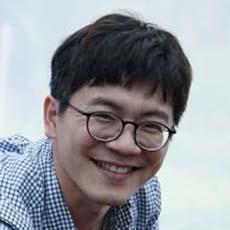 Try Berg's Favorite
Urnex Product
"Cafiza. Every day I use this product to make sure my coffee is kept clean."
How did you get into the coffee industry and become a barista?
I began to fall in love with drinking coffee in college, and I then started to try and make my own coffee at home. A few years later, my wife and I opened up the Coffee Shop: Simple Kaffa.
What is the most unusual ingredient you've used in a coffee drink? Why did you choose it?
All kinds of juice. I feel like sweet and sour with a light roasted coffee are a perfect match.
What are you thinking about right before you go on stage at a competition?
I am practicing in my head, thinking about the judges and the other competitors. Of course, I also hope to get good results.
What is your best coffee experience?
When I was a coffee beginner, I went with with my wife to attend a coffee forum where people were able to share their knowledge about coffee and of course, try some.
What is your favorite brew method at home and why?
Clever. Because it is simple and easy and you can immediately get a great cup of coffee.
What is one piece of knowledge you would share with a non-barista coffee drinker?
Try to consciously drink a cup of coffee. You will find some of the coffee industry is really very hard and they need your support.
Outside of coffee, what do you do for fun?
Eat everywhere.