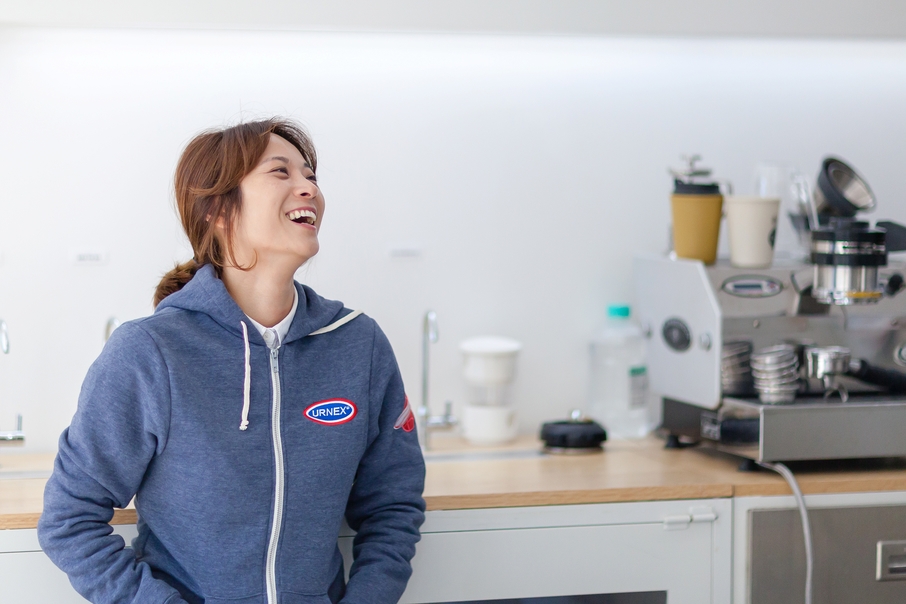 We are thrilled to announce our team of coffee professionals taking part in the 2020 Urnex Ambassador Program. The individuals from around the world in this year's program have displayed the utmost dedication, skill and passion in their pursuit of excellence in their craft and on the coffee competition stage.

In this challenging time for the coffee industry and the world, the Urnex Ambassador Program aims to create a meaningful community of coffee professionals and to inspire the specialty coffee community through their passion and expertise. Through various activities throughout the year, we also collaborates with the Ambassadors to promote the importance of maintaining clean coffee equipment in order to produce the best-tasting coffee possible and to keep a safe and hygienic café environment.

"We are thrilled to introduce or new team of Ambassadors for the 2020 season," said Isaac Cohen, Urnex Vice President, Marketing. "Given this incredibly difficult and unprecedented time, we believe it's more important than ever to support the talented and dedicated coffee professionals in our industry, and to work with the Ambassadors, our partners and customers to ensure that we all serve our communities with quality coffee beverages from clean equipment."

Of the nine members of the 2020 Urnex Ambassador Program, five are new to the team. Here are the individuals participating in this year's program:

Jooyeon Joon, South Korea: A woman who needs no introduction, Jooyeon is the 2019 World Barista Champion. She has spent much of the past year traveling the world sharing her WBC experiences and visiting coffee farms in her new role as Green Buyer for Momos Coffee in Busan, where she has worked for 14 years.

Andrea Allen, United States: A five-time U.S. Barista Championship finalist and three-time U.S. Barista Championship runner-up, Andrea is the 2020 U.S. Barista Champion. She is the owner of Onyx Coffee Lab in Arkansas, which has grown its reputation as a premier specialty coffee roaster and café operator, with several members of its staff becoming U.S. coffee champions in various competitions.

Michalis Dimitrakopoulos, Greece: A multi-category coffee champion, Michalis is the 2019 World Barista Championship Runner-Up and the 2016 World Coffee in Good Spirits Champion. He is the co-owner of The Rabbit Punch, a cocktail & specialty coffee bar in Athens, and often works with The Underdog, an Athens-based café and roastery with several coffee champions on its staff.

Mikael Jasin, Indonesia: The first World Barista Championship finalist from Indonesia, Mikael placed fourth in last year's WBC in Boston. Mikael is a decorated coffee competitor in both the Barista and Coffee in Good Spirits competitions and is the founder of So So Good Coffee Company, which aims to help improve the coffee industry in Indonesia through initiatives in the café and at origin.

Matt Winton, Switzerland: A former two-time World Barista Championship semi-finalist representing Sweden, Matt is this year's Brewers Cup Champion of Switzerland. He is a barista at the world-renowned MAME Coffee Shop in Zurich, and recently founded the Quarantine Coffee Club, a group of 22 baristas from 19 different countries that strives to bring together the specialty coffee community in our time of social distancing.

Remy Molina, Costa Rica: Remy is the 2018 New York Coffee Masters champion, a multi-disciplinary competition that combines brewing, cupping, coffee knowledge, and preparing an espresso blend and signature beverage. Remy also works for Ally Coffee managing the company's Central American Quality Control Lab.

Jill Hoff, Canada: A long-time competitor in Canadian coffee competitions, Jill is the 2020 Barista Champion of Canada, the country's first female to claim this title. Jill is a coffee trainer and educator at Monogram Coffee in Calgary.

Winston Thomas, South Africa: After winning the Barista Championship in South Africa in 2017 and 2018, Winston returned to competition in 2020 to reclaim his national championship title. Winston is a freelance barista, trainer and coffee consultant, and recently launched Winston Douglas Coffee, in which he will open a formal training space to provide SCA accredited training and other coffee training opportunities.

Alejandro Escobar, Mexico: Alejandro is a national Barista Champion, Brewers Cup Champion, and most recently, a barista competition coach. He is the Head Barista Trainer for Café Etrusca, Mexico's leading coffee shop equipment and supply retailer, distributor and roaster.