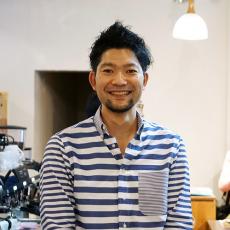 Try Yoshikazu's Favorite
Urnex Product
"So many of the products are great, but to choose one, it would be Cafiza because I use it every day, and it keeps the machine nice and clean!"
How did you get into the coffee industry and become a barista?
I started working part time at a coffee shop and then continued to own my own coffee shop.
What is the most unusual ingredient you've used in a coffee drink? Why did you choose it?
Chinese tea. I think that the fruity flavor is a great match for the coffee that I was using at that time.
What are you thinking about right before you go on stage at a competition?
Just enjoy the moment, enjoy everything that is happening around me.
What is your best coffee experience?
I love serving my customers on a daily basis, that is just the best!
What is your favorite brew method at home and why?
V60, it's easy and fun!
What is one piece of knowledge you would share with a non-barista coffee drinker?
There is no such thing as "coffee flavor," there are many flavors that you can taste in coffee, like orange and chocolate.
Outside of coffee, what do you do for fun?
Read a good book and spend some time with my family.